What's better than a classic pair of Levi's? Usually not a whole lot, but the floral detailing from Liberty of London is a definite exception! Prepare yourselves for May this year, when the two iconic brands come together to create denim perfection. The collaboration was announced earlier this year during Levi's S/S 2013 press event, creating anticipation throughout the entire fashion community.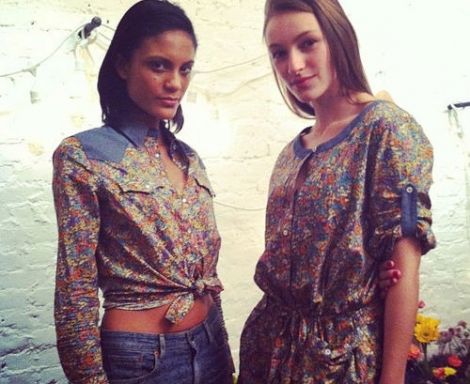 As Oscar Wilde quotes: "Liberty is the chosen resort of the artistic shopper" (Liberty of London, 2013) Long established and known for being the home of many eccentric yet well-known brands and styles, Liberty of London is a department store for the creative and the confident.
The senior director of Levi's, Jennifer Carlin quotes: "we're excited to work with Liberty on such a unique collaboration that combines denim with the brands fabrics. It's been a great opportunity to share our American heritage and perspective with this quintessential British brand" (What I'm Wear.In, 2013)
Carlin is also the namesake to the original multi-floral print being used in the new line, after being found in the Liberty archive and redesigned. Levi's Women's Liberty Print Collection will feature this never been used floral-dot pattern exclusive to the collaboration. Another print chosen for the line is the "Kerr Bandana" laser printed pattern inspired by a 1940's pointillist style painting.
This detailing on the timeless Levi blue jean results in a free spirited line, perfect for spring. The line was debuted in a flower shop in New York City, inviting fashion editor guests only, straight into the mindset of the designs in a fun and innovative way.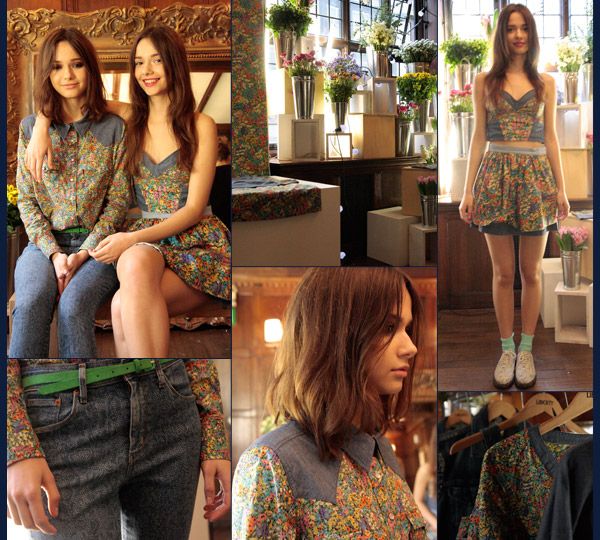 All photos courtesy of: Stylesight.com, Levistrauss.com, Glamour.com
Look forward to Levi's classic fits and silhouettes combined with the notorious Liberty pin 15 different styles. These will include jeans, high-waisted shorts, dresses and jackets. A few pieces to be especially excited for include the prairie style dress and the boyfriend jeans with floral cuffs. The collection will hit Liberty in April, followed by Levi's come May. I couldn't think of a better way to start of our Spring/Summer wardrobes!