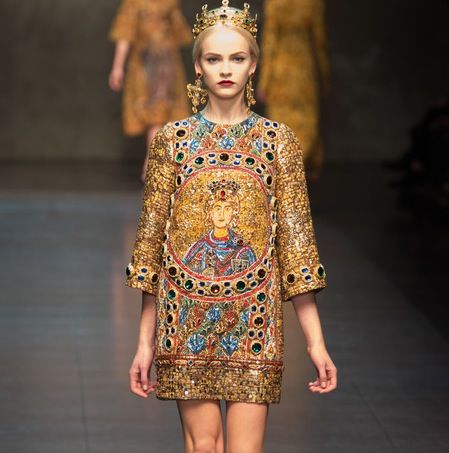 style.com
In light of recent events surrounding the Catholic Church, Dolce and Gabbana's collection was made that much more intriguing, and relevant. Drawing much inspiration from mosaics in
Italian basillicas, cathedrals and Catholic churches and other imagery associated with Catholicism, Domenico Dolce and Stefano Gabbana created an extraordinary collection for A/W 2013.
Models walked the runway in gold-encrusted dresses featuring images taken from 6
th
century Byzantine mosaics found in the San Vitale basilica in Ravenna. Jewelry included gold headpieces, and rosary necklaces with earrings to match. Grey, white and black herringbone and check printed skirtsuits and outerwear followed. The show culminated in a sea of models marching down the runway in stunning cardinal red gilded lace frocks.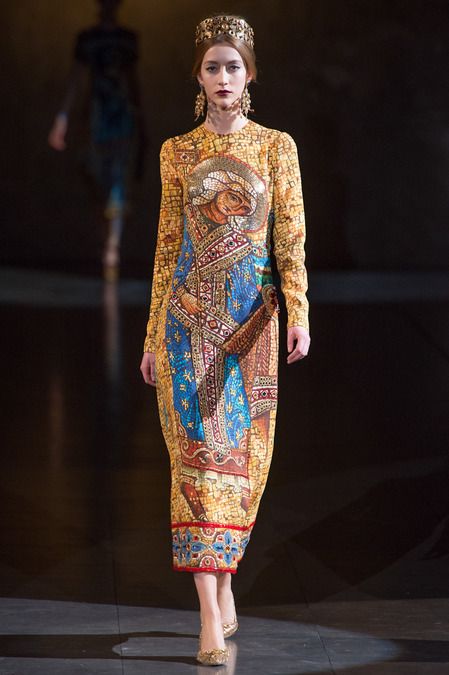 style.com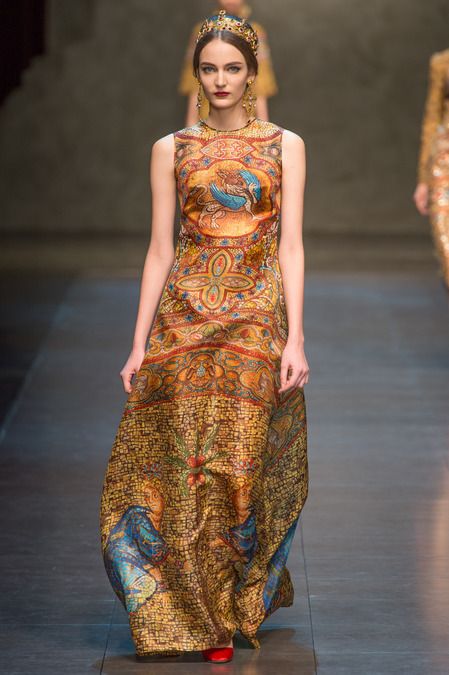 style.com
style.com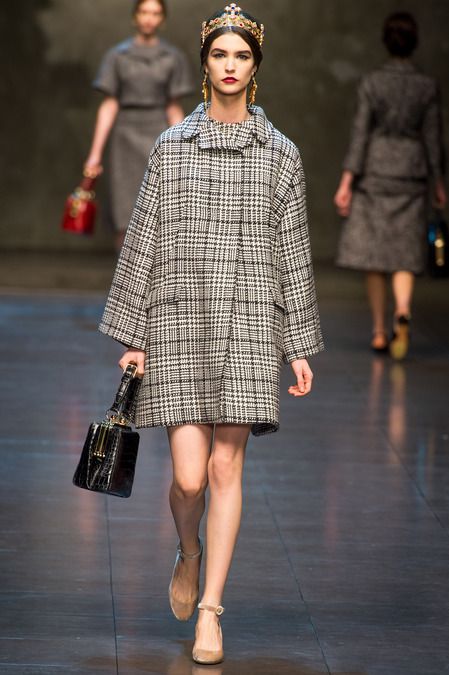 style.com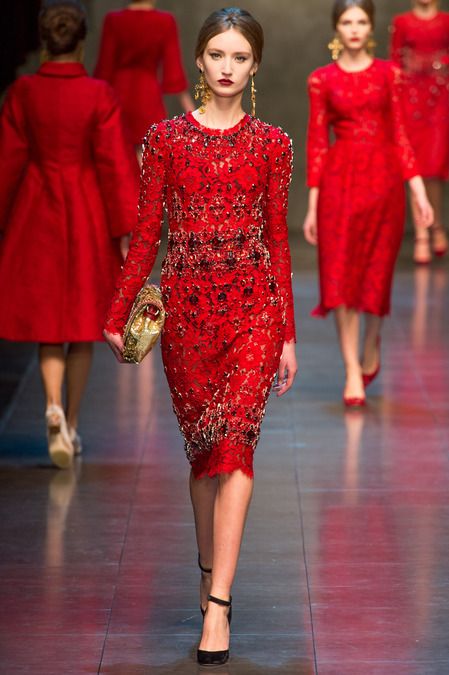 style.com