style.com
DKNY epitomizes the classic, simple, and sophisticated style of a city girl, and this collection was no exception. The no-makeup makeup look prevailed with a light pink lip, lightly lined eye, and bold brows. Hair was sleek, and straight. The show began with models strutting down the runway in classic, tailored, and structured looks, all in a neutral colour palette.
The show swiftly segued from neutral colours, to poppy red, and to bright rose pink.
Leopard was the key print throughout the collection
and was everywhere, on oversized coats, heels, handbags, and dresses. Colour blocking was a major element of the collection, and a chic update to classic pieces.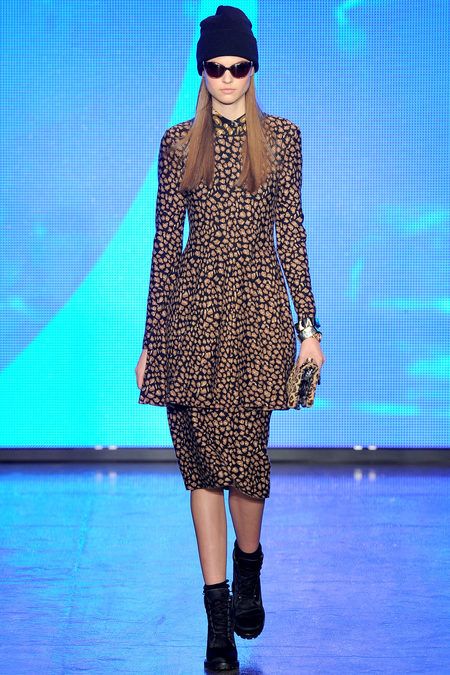 style.com
One look featuring the combination of a wool blazer, silk ankle length trousers, and a blouse, was repeated throughout the show in different colors and prints. Black ankle-length silk trousers were a part of many looks throughout the collection, and they even made an appearance in bright rose pink!
Leather details were key among most looks
, lending an effortlessly cool feeling to them. Neoprene and wool were combined to make trendy, city-chic outerwear. The show concluded with exaggerated knit maxi evening dresses.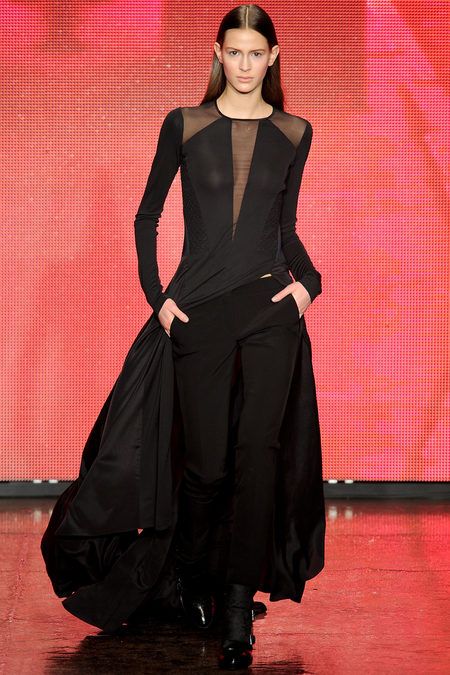 style.com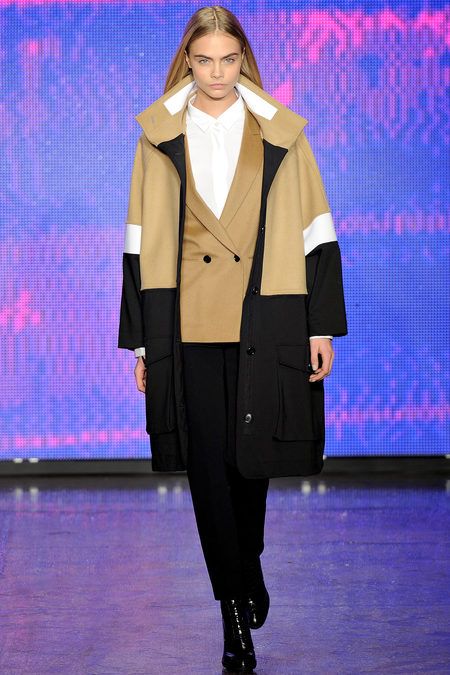 style.com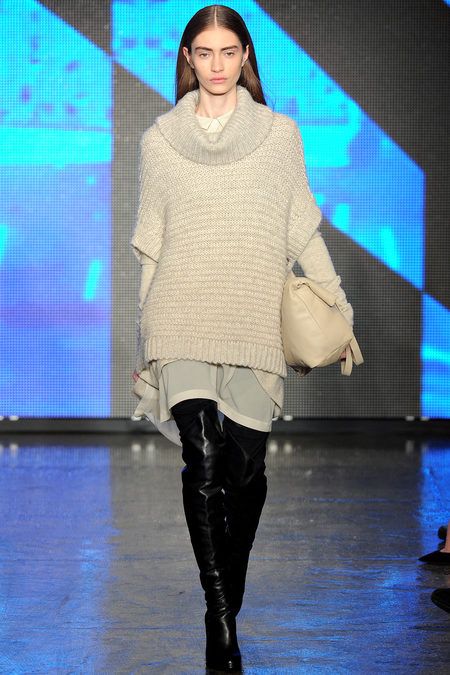 style.com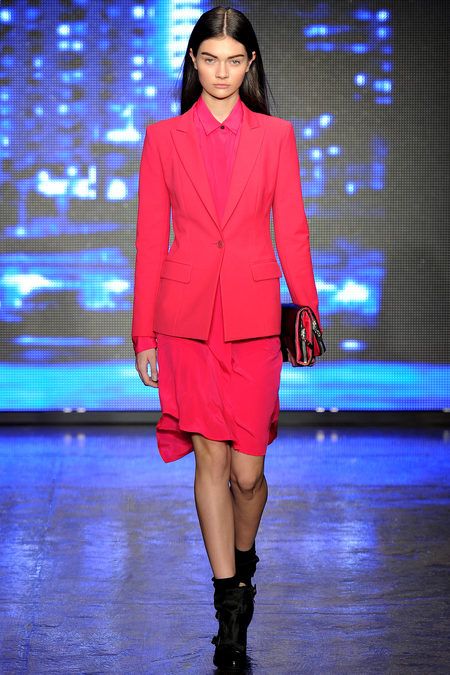 style.com
style.com