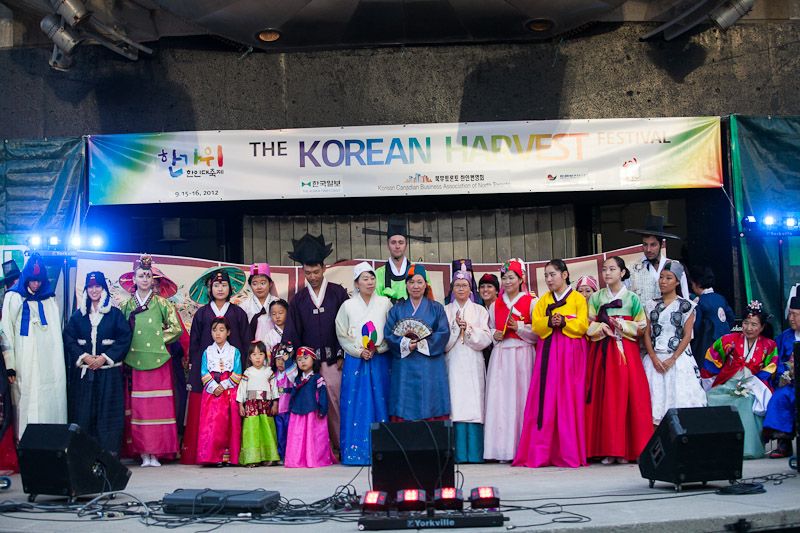 Photos courtesy of photographyH
On September 14 & 15 in Mel Lastman Square, Toronto had its' annual Korean Harvest Festival, in celebration of "Hangawi," also known as the Korean Thanksgiving, which was presented by the Korean-Canadian Business Association of North Toronto. Hangawi is a period of time where Korean families thank their ancestors for providing them with food and blessings.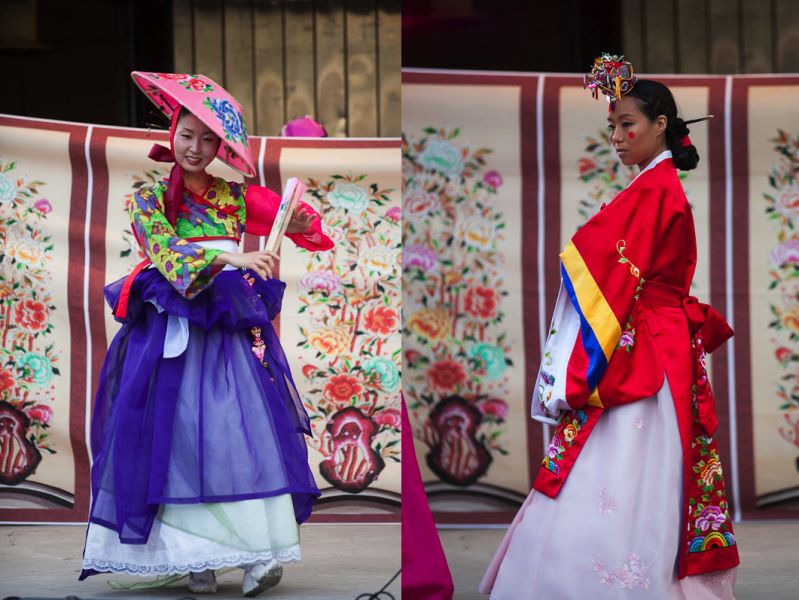 Photos courtesy of photographyH
The festival had many events such as talent competitions, taekwondo showcases, band performances and more. But the standout event was the hanbok (Korean traditional clothing) fashion show. Koreans wear the hanbok for special occasions like weddings, first birthdays, funerals and events such as Hangawi. The fashion show exhibited the variety of hanboks – from ones that are worn by elders to ones that are worn by children, winter wear to party wear. The show was drowned with bright colours, hand-embroidered silks, floral prints, ornate chiffons and intricate headpieces. The designer of the hanboks, Catherine Eunjung Choi, took a huge bow at the end with her creations surrounding her.
Interestingly, the fall runways had an influx of Asian-inspired prints and silhouettes. Many designers like, Dries Van Noten, Rag & Bone and Proenza Schouler, had shown Asian-inspired trends in their Fall 2012 collections.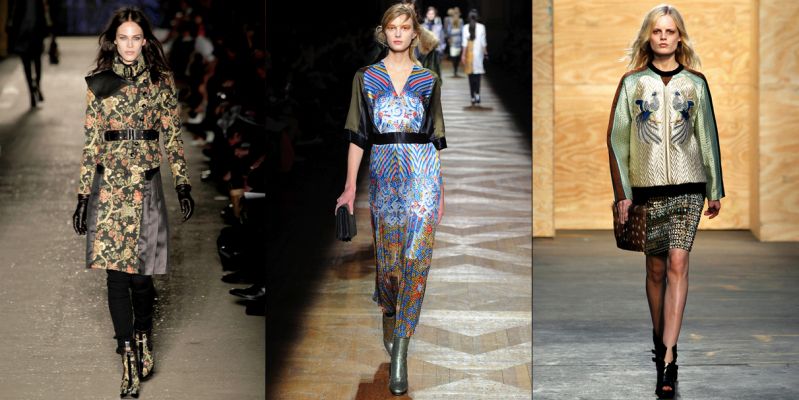 Rag & Bone, Dries Van Noten, Proenza Schouler courtesty of Style.com