Elie Saab showed in Paris last week, and for a twist, b
usiness attire was the focus in this show. Emphasized by the accessories that the models wore, including the cross body bags, as well as their clean makeup and slicked back hair. Structure, sleek and clean, set the mood for one of the most anticipated shows in Paris .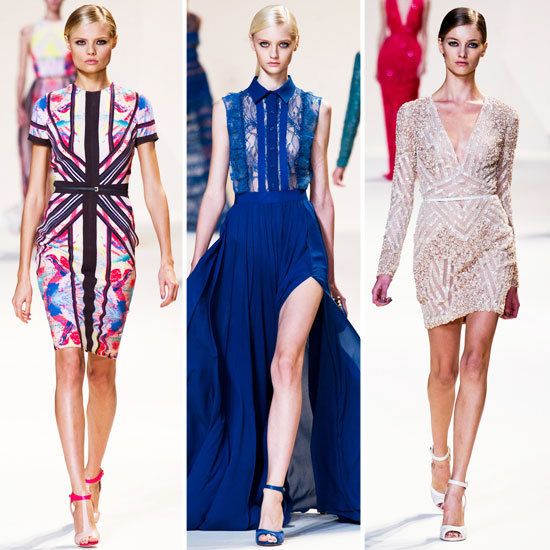 The show started with monochromatic tailored suits, which demonstrated a very different direction from most of the Elie Saab's recent shows. Typically Saab is known for evening wear, typically highlighting beautiful lace dresses with impeccable movement, this time he took a different approach. The show continued with structured garments, followed by some very interesting multi-coloured, form fitting, printed dresses. He also followed the ever-occurring Spring trend of horizontal stripes, which gave the already tall and flawless models more of an elongated figure.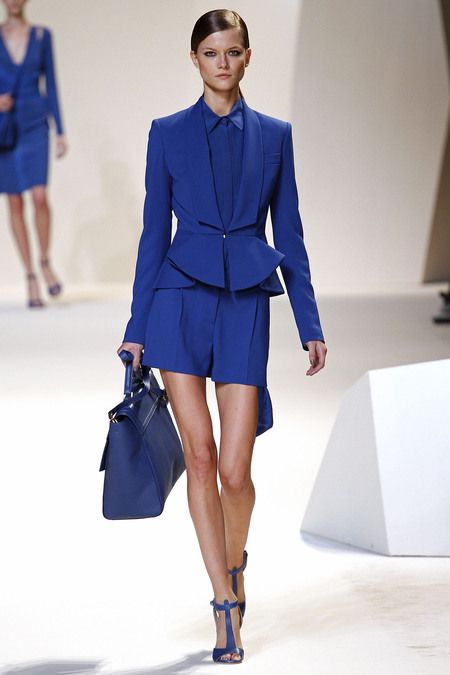 Finally, his signature, beautiful and elegant gowns, made their way down the runway. However this seasons gowns consisted of cut outs, with sheer overlace, giving the cutout trend some elegance. Raspberry lace dresses followed, covered in crystals. A tight bodice was a must throughout majority of the 47 piece collection, showing his range of talent, and that perhaps Elie Saab is more than lord of the gowns.
Some of the front row guests included successful singer, Taylor Swift, who caused quite a stir at the event. Alian Delon, a French-Swiss actor and Virginie Ledoyen, a French actress showed support the for Saab. Also, Rachel Zoe, fellow designer who showed in New York, was also sitting front row.