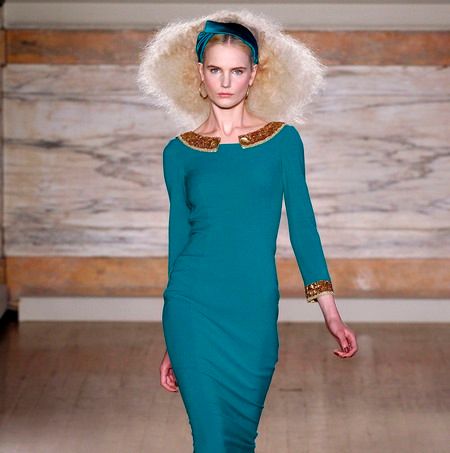 style.com
Lavish textures and luxurious colours were the center focus of the fall/winter 2013 collection for L'Wren Scott. Wwd.com reported that the dresses as well as some of the shoes were made from 23-karat gold leaf. Scott said this about using this luxurious textile in her pieces:

"Because there's gold all over the world and it's the most valuable thing at the moment."

Gold did add hints of glamour as well as elegance to her pieces, not that they needed it. With gold swirl prints and jewel tone clothing, along with the enormous bouffant hair, that the models rocked down the runway looking absolutely fabulous. The garments seemed to snake around the models bodies making them look as though they were made for them. Even though some of the pieces were not as wearable as others, some could definitely be potential Oscar dresses!
style.com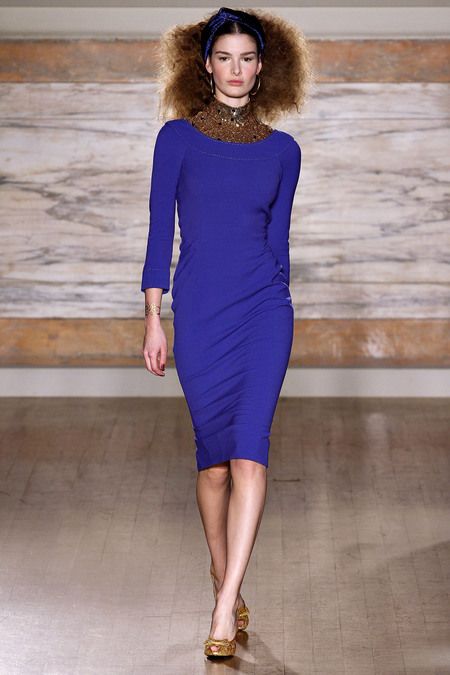 style.com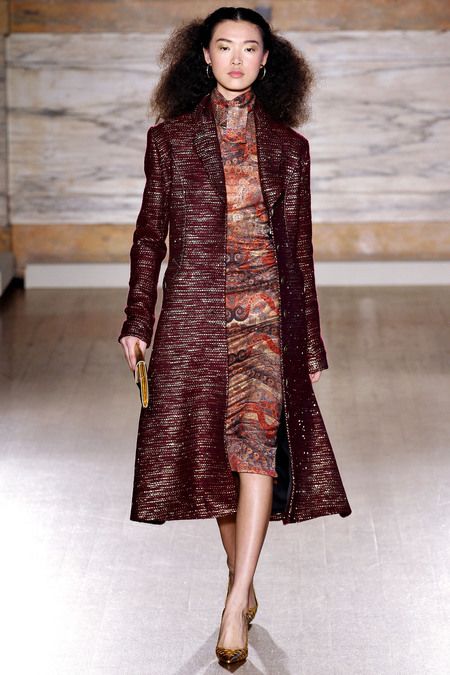 style.com
style.com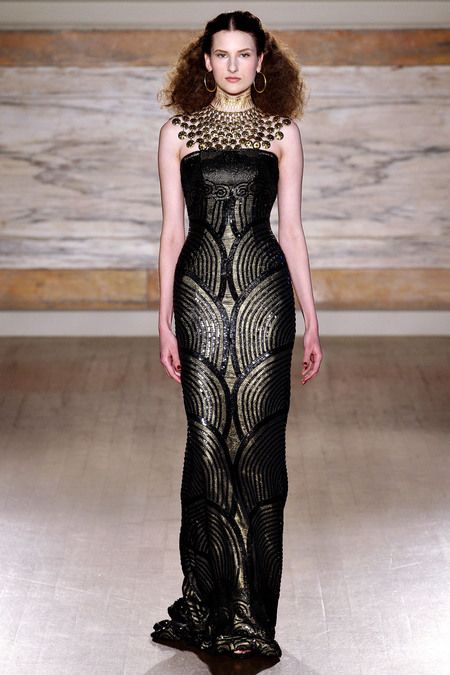 Add caption