By: Maddison Brown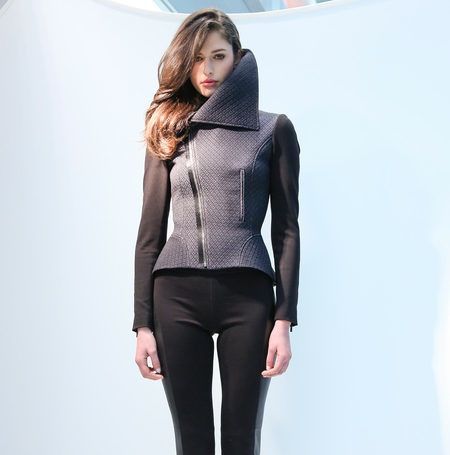 style.com
Sometimes the biggest messages are portrayed in the smallest of means. This is what Elie Tahari kept in mind when designing the Fall 13 line. Every piece is gorgeous in such a startlingly simple manner. Jackets and blazers feature extreme minimalism, clean cut with no embellishments or even pockets. Piece after piece of one-track designs offer this ultra modern look.
A few of the outerwear jackets however, were also kept simple but with the addition of the lower or upper half in an animal print. The simplistic look was still maintained, with little detail apart from the straight seams and large collars. Straight-legged pants fit extremely narrow and sleek.
Fur vests were seen in deep blacks and navy, adding to the simple glamour. Other focus colours included deep green, teal and blue. One addition that was made to the show included the appearance of menswear. The same minimalistic approach was given to the men's line, with classic blazers and outerwear in muted colours. The line as simple as it is reinvents the saying that less is more. Less is also glamorous, modern and beautiful.
style.com
style.com
style.com
style.com
style.com