After having been postponed for 3 days due to a missing shipment of fabric and accessories, Marc Jacobs' Fall 2013 ready-to-wear collection was finally unveiled tonight and it did not disappoint. Every aspect of the collection was stunning-so stunning in fact that I found it difficult to put into words.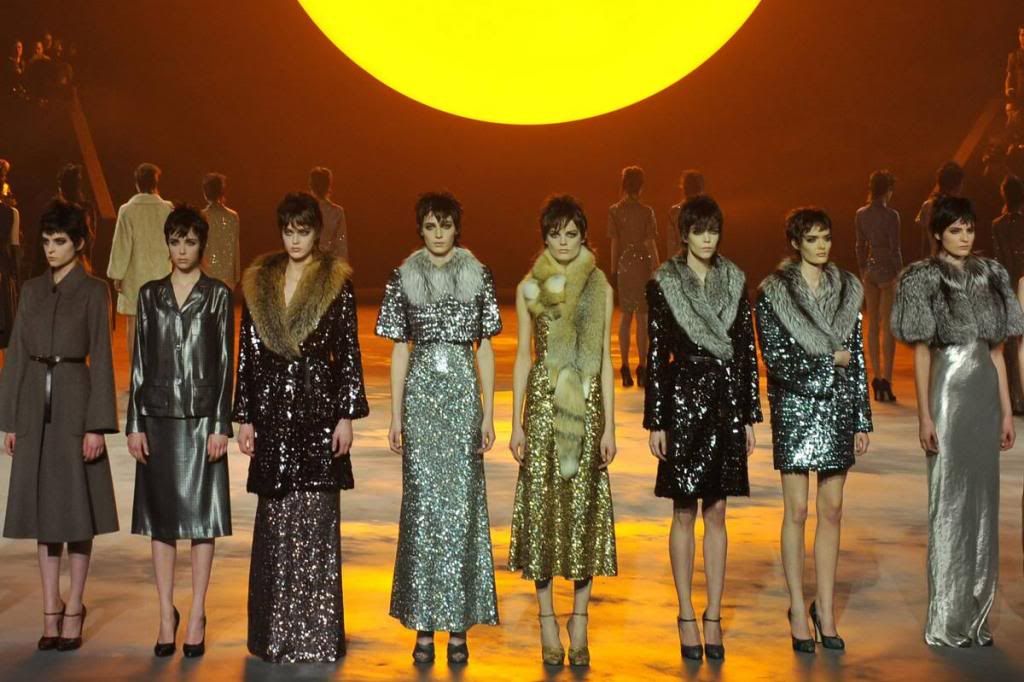 nymag.com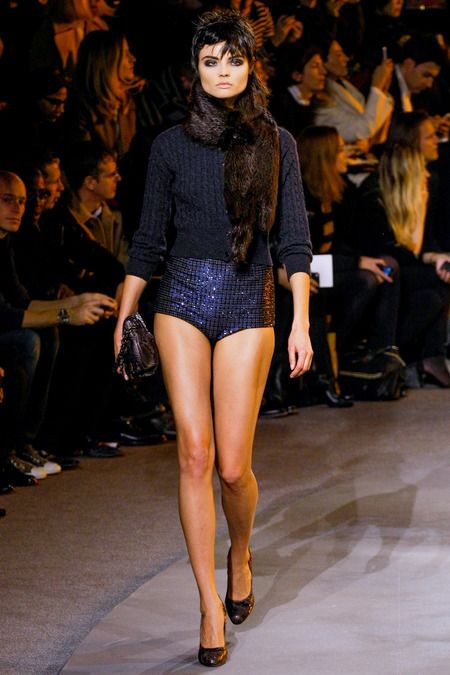 style.com

The show was set in a coliseum-esque venue with a circular runway. The space was lit by a giant yellow fixture (reminiscent of Olafur Eliasson's installation "The Weather Project") that cast a sepia-coloured light, removing all colour. Models strode smoothly around the perimeter of the concrete catwalk like clones with identical cropped haircuts and blacked-out eyes. As the models re-emerged, white light was cast and the collection was visible in all its glory. Sequins, metallic fabrics and satin were seen throughout, making glamour a major element. Furs, in the form of coats, collars and purses added a luxurious touch to just about every look and the collection's beauty and sophistication was enhanced by soft tones like dusty rose, burgundy and blue. Key pieces were Coats with round collars, hot pants, shimmery dresses, skinny belts and pajama sets.
A perfect end to New York Fashion Week, Marc Jacobs' Fall 2013 ready-to-wear show was innovative, captivating, and truly unforgettable.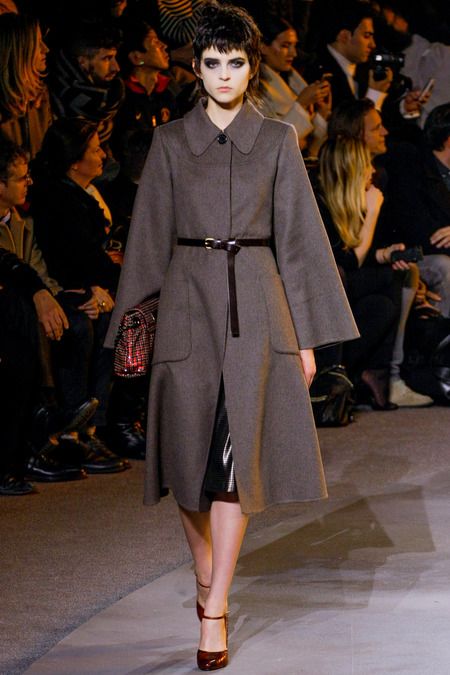 style.com
style.com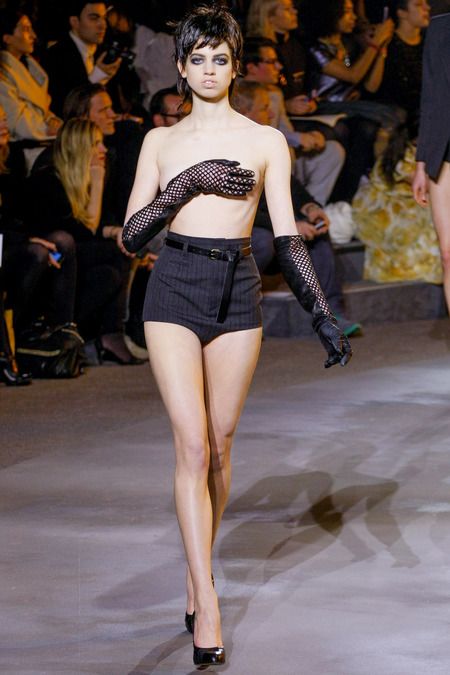 style.com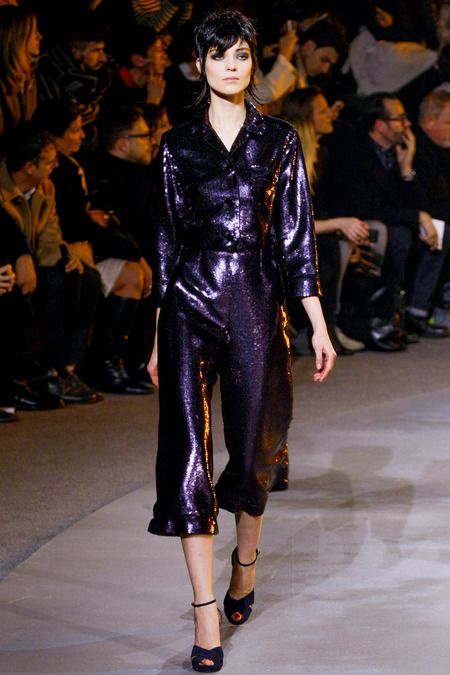 style.com
style.com