By: Adam Keller
Alexander Wang's much-anticipated first show as the designer for Balenciaga was shown in Paris today. The collection was an infusion of the Alexander Wang brand and the Balenciaga house. The only colours were black, white, and silver, with a few hints of dark forest green, making it an extremely crisp and clean collection. Wool coats that parted halfway down with a single button and a metal collar clasp plus fur trim on the collar were an amazing sight to be seen.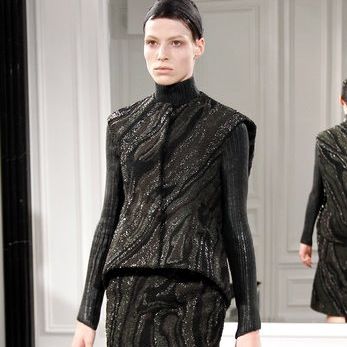 There were also high-waisted pleated trousers, thick structured jackets that were geometrically tailored, cut-out tops with whole strips missing in the back, long dinner jackets, cracked wax coated tops, and brocade-esque pants with the embellishments actually being cut-outs. For shoes, Wang had an affinity for leather boots with silver rope around the ankles that looked a lot like barbed wire.
He also showed heels with tiny ankle straps and t-strap heels as well. Although this was his first collection for the powerhouse of Balenciaga, Wang has a truly inspirational background and it showed during this collection. The pieces were all immaculately tailored and showed an extremely clean image for the brand as well as mixing his own unique style. This shows that Wang is capable of heading another style and has many tricks up his sleeves.
Model spotting: Lauren English from our Fashion Arts program walked for Wang in NYFW for Alexander Wang, and today she walked for him again in the Balenciaga show (see photo above)!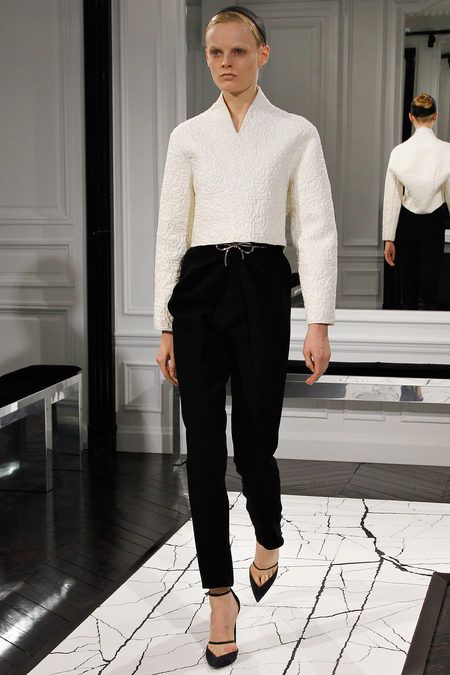 style.com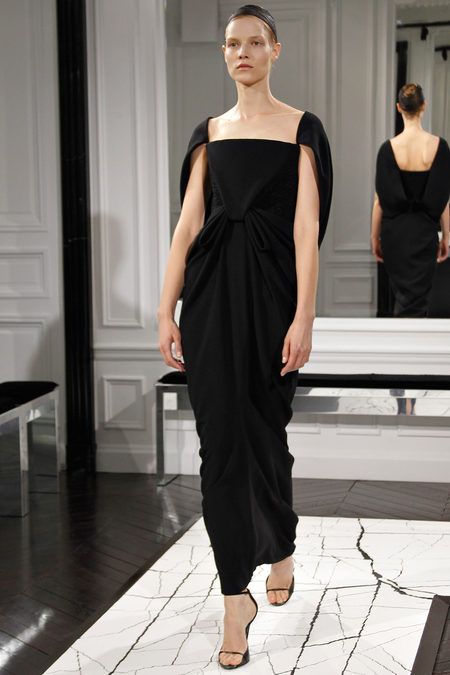 style.com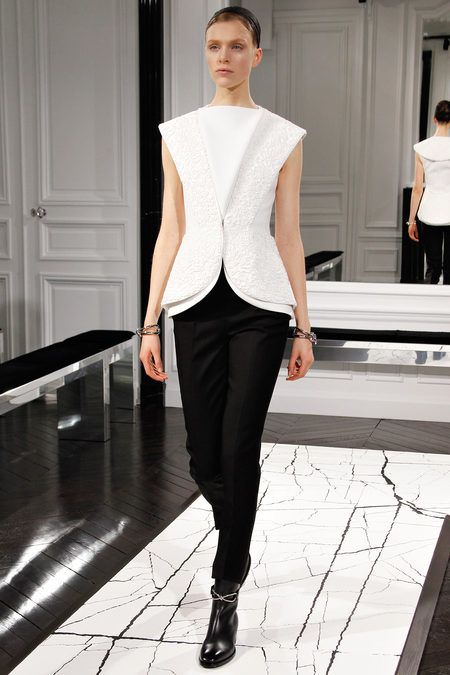 style.com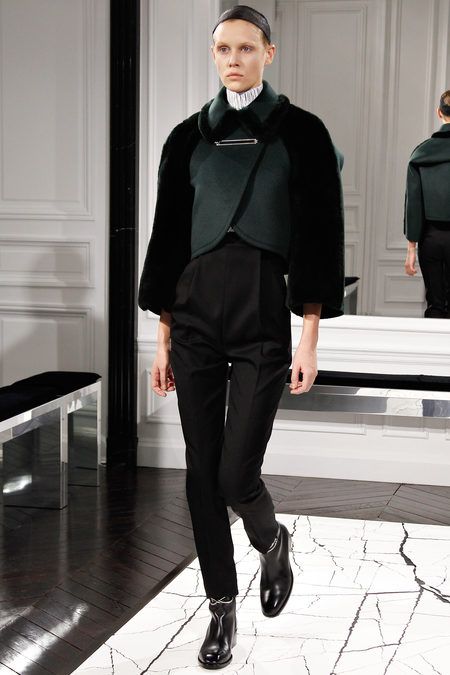 style.com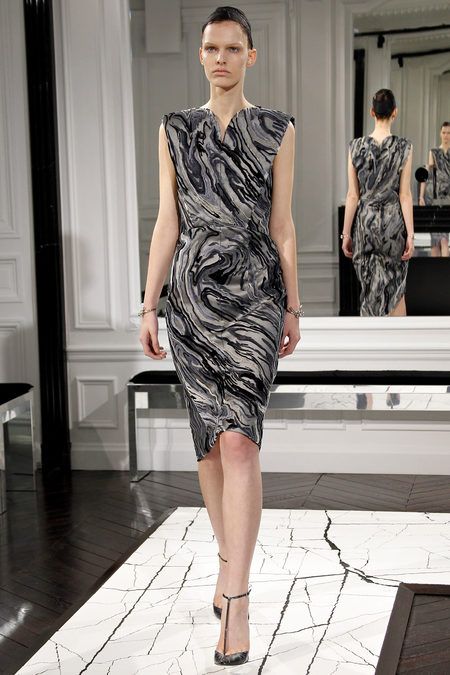 style.com
Front row are Balenciaga included (from left to right): Anna Dello Russo, Carine Roitfeld, Babette Dijan and Alexandra Golovanoff.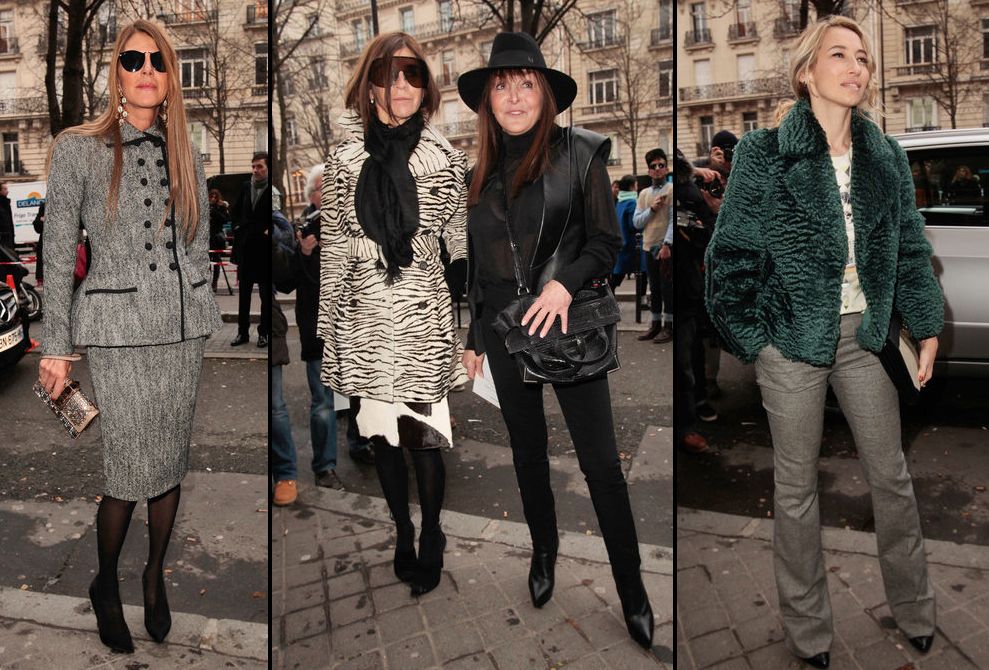 style.com