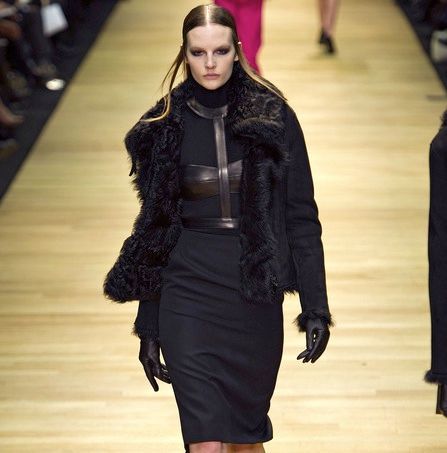 style.com
Designer Marcel Marongiu showed both discipline and dominance with the Guy Laroche Fall 2013 collection. The line up of looks maintained the house's aesthetic for spare silhouettes, separates and practicality in dressing but with an undersexed provocativeness and prowess. Conservative bondage with no apparent self-consciousness was

effeminate and without lewdness. There were clean angular lines to shapes done in de rigueur black and bonded leather with subtle zipper details and a selection of updated aviation style bomber-moto jackets.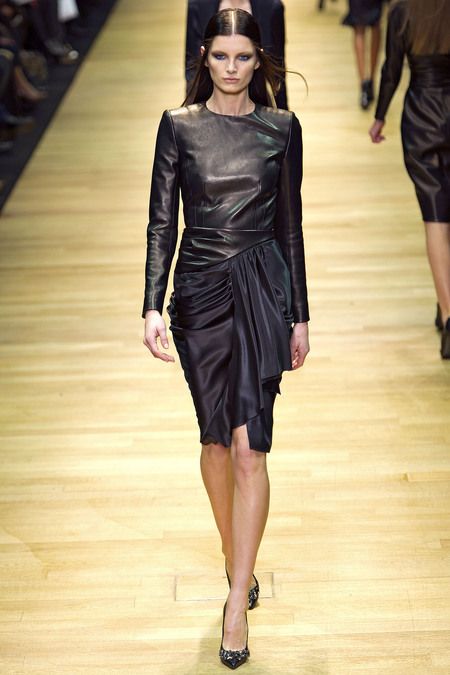 style.com
Seventies rude-boy mesh, camo-print silk dresses in navy and white, monochromatic Jimi Hendrix purple, and a pop of magenta gave variation to erogenous cuts. Half gloves in black leather, simple low pointed toe pumps and sequins done as studding detailed the controlled cachet. High necklines and flared trousers kept relevancy while wrap dresses and skirts strayed away from being slouchy with broad shoulders and plunging V necks to contrast. Marlene-Dietrich, as inspiration for the re-invented appearance, had said she "dressed for herself. Not the image, not for the public, not for the fashion and not for men," and Laroch
e has enmeshed us in exactly the sentiment.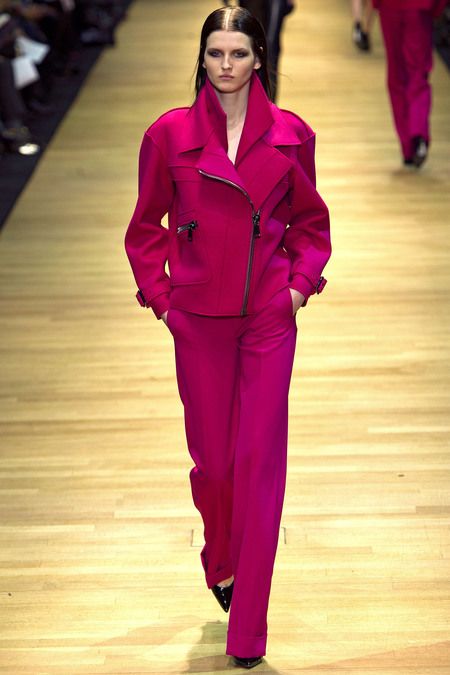 style.com
style.com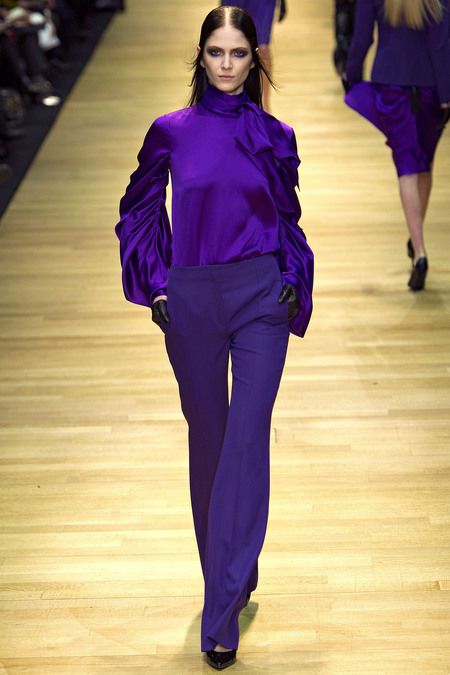 style.com
style.com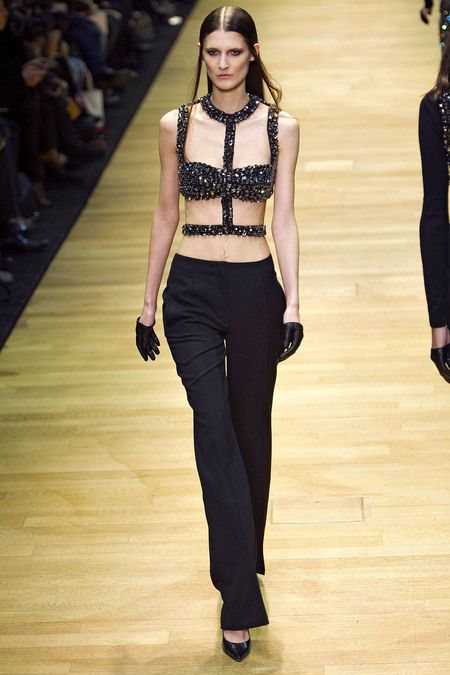 style.com