By: Tamara Arnew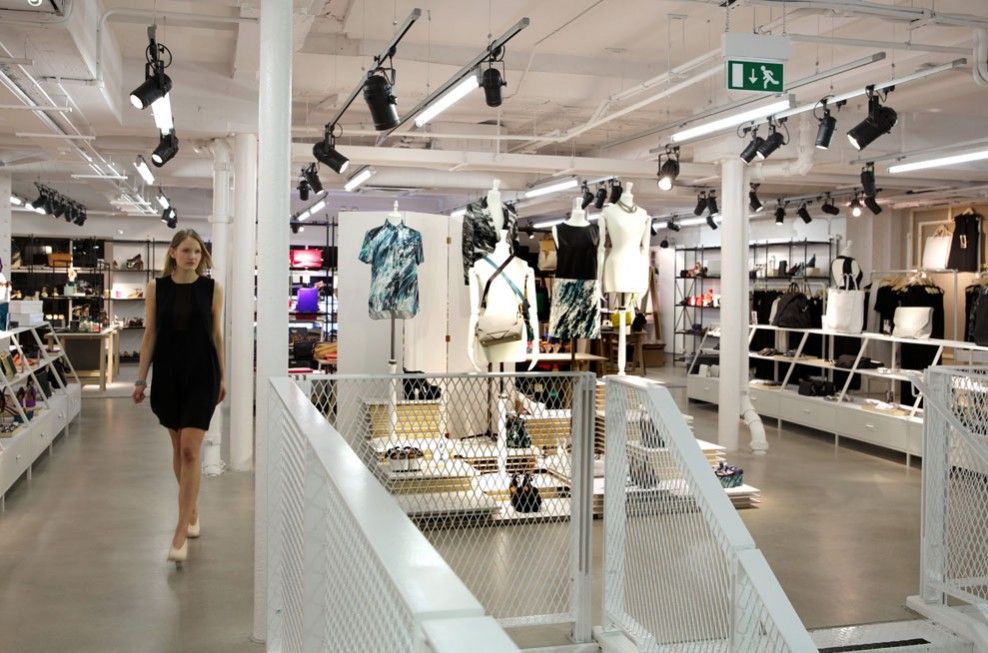 PHOTO CREDIT: MARIE-CLAIRE UK
WWW.STORIES.COM
Hennes and Mauritz AB, better known as influential Swedish retail group H&M, launched brand "& Other Stories" in March 2013 with seven locations across Western Europe and an e-commerce website. The H&M entity focuses on the creative styling component of "inspiring fashion stories" through ready-to-wear. The aesthetic of the & Other Stories concept is design oriented in a way that focuses on the rising trend in consciousness of artistic product presentation and the selection of Pinterest enviable pieces.
PHOTO CREDIT: AND-OTHER-STORIES TUMBLR
The creative-collaborative component of the poetic take, on accessories, jewellery, lingerie and cosmetics, is there as well. On Thursday, the brand released their initially titled "Co-lab" with Alyson Fox, American illustrator and graphic/found object artist, who has previously worked with similarly aligned commercial companies West Elm, Of a Kind, Candy Store Collective and Verabel.
PHOTO CREDIT: AND-OTHER-STORIES TUMBLR
The secondary and closer to Cheap Monday priced clothing, differentiates from the H&M product offering through it's independent collective feel and a sense of well acquainted, stylized plainess. The collaborative effort with Fox has personal interest appeal. It recognizes an awareness of graphic design elements and the appreciation of her artistic point of view. Geometric blending of pattern and colour, featured in the collection, is rhythmical and sensitive to what is fundamentally pleasing to the eye.
PHOTO CREDIT: VOGUE
& Other Stories elaborates on the idea of what is considered to be a basic by creating new understanding of communicating symmetry with sincere personal style. It answers the question of what can be innovative about a simple triangle. And everything about it is balanced, artistic and pointed.
Sources:

& Other Stories

, Vogue.com UK, Marie Claire UK, The Business of Fashion, AlysonFox.com