Big hair, A-line mod dresses and good music – what more could you ask for?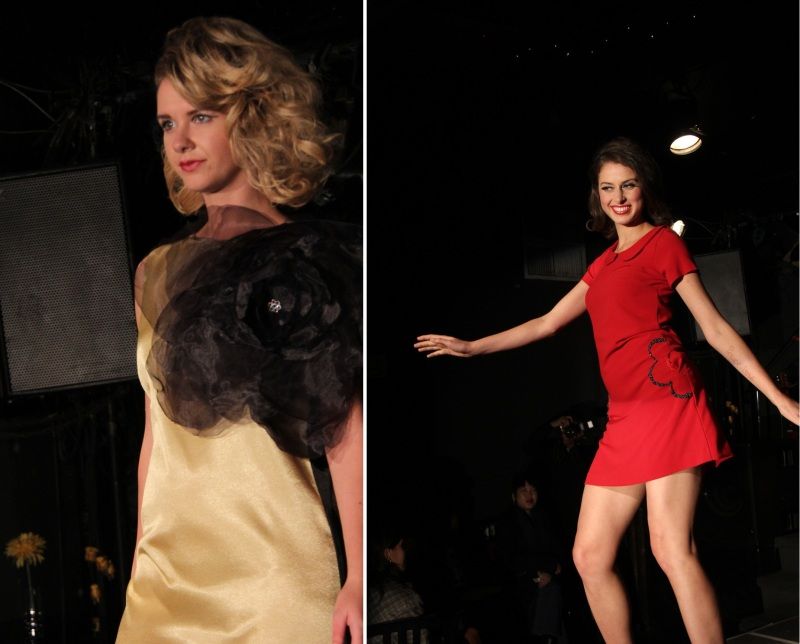 In The Rivoli at Spadina, on September 19, Modraphelia put on its first solo fashion show in support for the charity, Because I Am A Girl. Modraphelia, who claims to be "the face of mod clothing," is currently the only mod store in Toronto, specializing in both men and women mod apparel. Mod aside, retro and British heritage clothing is also part of their visionary. Modraphelia carries popular British brands like Ben Sherman, Dr. Martens, etc. The fashion show consisted of 20 looks affectionately called the Ophelia collection.
The show began with the models freely dancing to dance music, provided by DJ Sweetbeetskilla, while handing out swag bags. After that, a green sleeveless scoop-necked ensemble with paisley appliqué black stripes opened the runway. The show was consistent with its mod, a-line, mini dress silhouette; however, it showed variations through details such as the neckline, collars, pockets, sleeve-length, and use of patterns. Flower details and paisley patterns were recurring themes in the collection.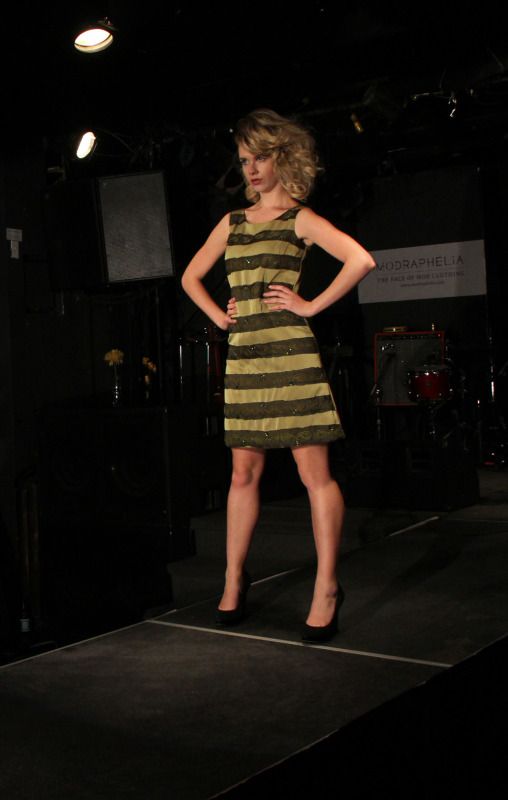 My favourite piece in the collection was a black mini dress with embroidered red paisley pattern in the front. The square neckline of the dress flattered the model's neck making the dress both demure and sexy at the same time. The fashion show was closed by green-and-black two-toned dress, with a bateau neckline, and two big flowers in the front and the back.
All in all, the collection was very well representative of the store's aesthetic that is retro, British and, well... mod.

If you want to see more pictures from the show, click
here
. And if you are interested in buying any of the dresses pictured, you can purchase them exclusively on
Modraphelia.com
By: Dwight B.