Anna Wintour who?

We have all heard the stories of the current editor-in-chief of American Vogue, and how influential she is, but before her, came the original style genius, Diana Vreeland.

She was born into an affluent family in Paris, and then moved to the U.S.

Once in the U.S., she was seen as an extremely stylish socialite, and was asked by Harper's Bazaar to produce a column for them.

It was entitled "Why Don't You?"

The column infused fashion advice with her quirky sense of humour, such as, "(Why Don't You) wash your blonde child's hair in dead champagne, as they do in France (D.V. 144)."

She quickly rose up the ranks to become the fashion editor of Bazaar.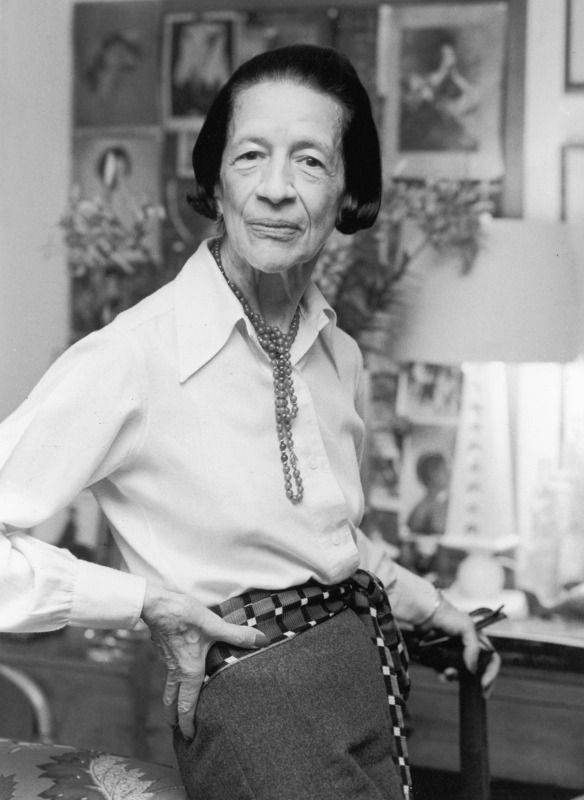 She left Bazaar in 1962 to become editor-in-chief of American Vogue until 1971.

At Vogue, she modernized the magazine to get with the times of the sexual revolution.

She has been quoted as saying that the bikini is the most important thing since the atom bomb.
Diana was an extremely free spirited individual with a brilliant and fun view on fashion.

She was also the fashion advisor to Jacqueline Kennedy, who became one of the most influencial style icons of the 20th century
.

As well, Diana discovered Edie Sedgwick, whom later became a muse for Andy Warhol.

She was also known for celebrating uniqueness in people's appearances, flaws of the body were wonderful to her.

In 1965, she was inaugurated into the International Best Dressed List Hall of Fame.
For more information on Diana Vreeland, check out the new documentary on her life, "The Eye has to Travel," or her biography "D.V."
By: Adam K.