After New York, London, Milan and Paris, comes Toronto Fashion Week
This seasons Spring/Summer 2013 lines are being shown at David Pecaut Square, on 221 King St W. It will be running from October 22nd – 26th.
The show enables 300+ volunteers to experience this great event.
Over fifty designers are showing at this fabulous event, which is almost double compared to the Fall/Winter 2012 show that occurred this past March. Among the designers include:
Adrian Wu, Matis by Lucian Matis, Holt Renfrew, Joe Fresh, Bustle, David Dixon and Triarchy.
This season will be immensely different, as it will be the first show, after IMG has taken over, a
nd it looks like the international company is not holding back on their first endeavour in Canada.
Robin Kay has been running this event for the past thirteen years, and knew that in order for these designers to gain global acknowledgment, their needed to be an amazing sponsor, which is why IMG was chosen.
Peter Levy, SVP and Managing Director for IMG Fashion Worldwide Events and Properties stated that IMG wishes to improve the fashion community in Canada by using their global enterprise, and spreading the enthusiasm for the show far past the runway.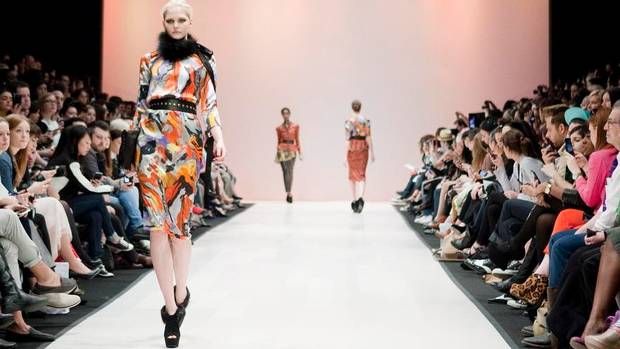 (worldmastercardfashionweek.com)
IMG has been in talks with sponsoring the event for quite a while now, as they have been consulting with FDCC's founds Robin Kay who is the head of the council along with Joe Mimram.This event will no doubt be just as amazing as the previous years, I for one cannot wait!