I couldn't resist purchasing Urban Decay's new fall/ winter limited edition Vice palette. It was love at first sight. The compact palette features 20 brand new colours, a dual sided eye shadow brush, and a gigantic mirror. The colours that it comes with are absolutely gorgeous. They range from mattes, satins, shimmers, brights, and neutrals. The palette retails for $68, which is not bad at all considering all that you get.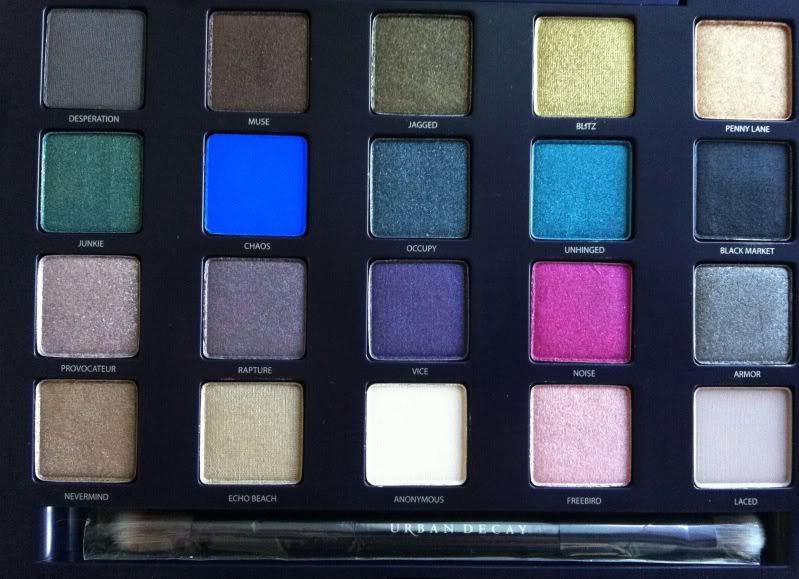 Here is a break down of the colours. (Starting from left to right in the picture)
Desperation
- dark grey taupe with a satin finish.
Muse
- reddish brown with multidimensional sparkle finish.
Jagged
- metallic black gold with shimmer finish.
Blitz
- golden yellow metallic.
Penny Lane
- tangerine metallic with gold glitter.
Junkie
- blue-green with gold shimmer.
Chaos
- semi matte royal blue.
Occupy
- dark grey blue metallic.
Unhinged
- metallic turquoise blue.
Black Market
- black with a satin finish.
Provocateur
- dusty pink with glitter.
Rapture
- dark grey purple metallic.
Vice
- shimmery medium purple.
Noise
- metallic pink with glitter
Armor
- silver taupe with silver glitter.
Nevermind
- shimmery light taupe brown.
Echo Beach
- shimmery pale peach.
Anonymous
- off white matte with pick undertone.
Freebird
- light peach pink with gold glitter.
Laced
- matte light beige with a pink undertone
With all these colours the amount of looks that can be created are endless! Here are two that I came up with using some of my favorite shades.
Look 1 - Grey/green smokey eye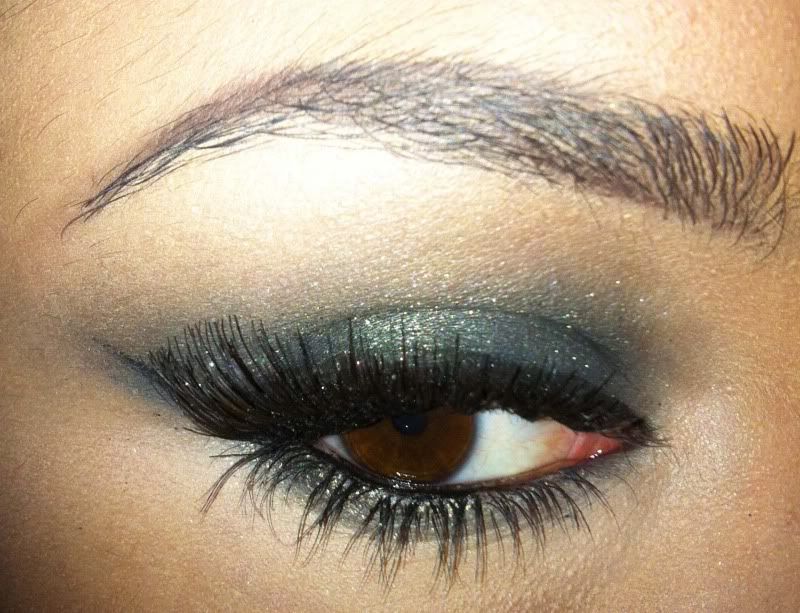 Lid- Junkie
Crease- Occupy blended out with Jagged
Highlight- Anonymous.
Look 2 - Royal blue winged out eye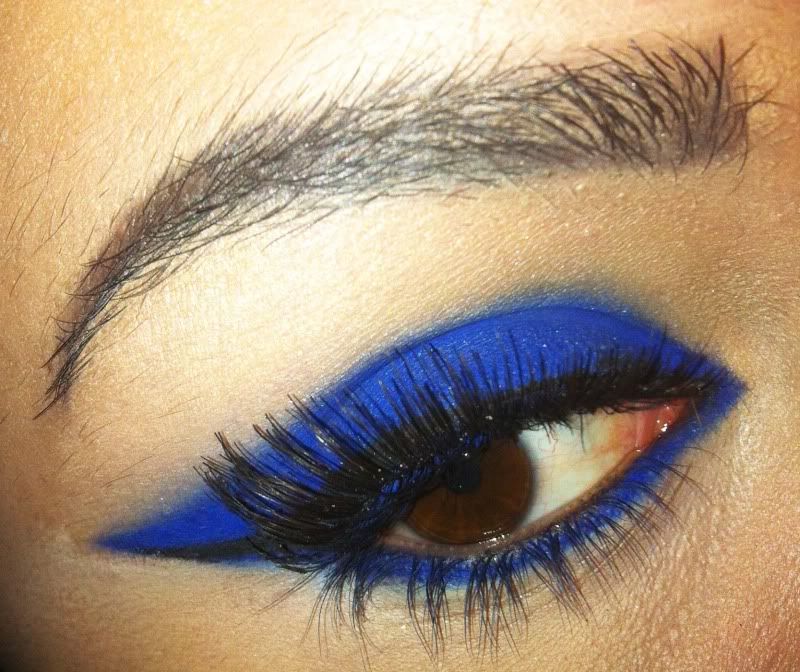 Lid blended out- Chaos
Highlight- Anonymous
Overall I am very impressed with this palette. If you don't already own any Urban Decay eye shadow palettes -
Go buy it. Now.
Want to see any specific looks using shades from this this palette? Comment with a request!
xo Angelina