On the weekend of September 15
th
and 16
th
a group of students from the Fashion Arts program, the degree program at Lakeshore campus and some former students, band together to help Fashion Arts professor Kim Rich with "A Tribute To Tim Burton" window display at Humber Lakeshore Fashion Institute. The students were in for a long weekend filled with making costumes, preparing and making props, creating decor, and styling mannequins. In order to pull this display off, each students creativity and time managing skills had to shine.
Photos above courtesy of James Doirun.
Tasks included painting, steaming, hanging props, and making costumes. Tasks were divided amongst the students, sometimes in groups, and sometimes alone. Despite a few pit falls the group managed to pull through and create an amazing window display that will look great in a portfolio for years to come. This past weekend we took the looks from the Lakeshore window and recreated the look up at the North campus in the window across from H305 (below), go check it out!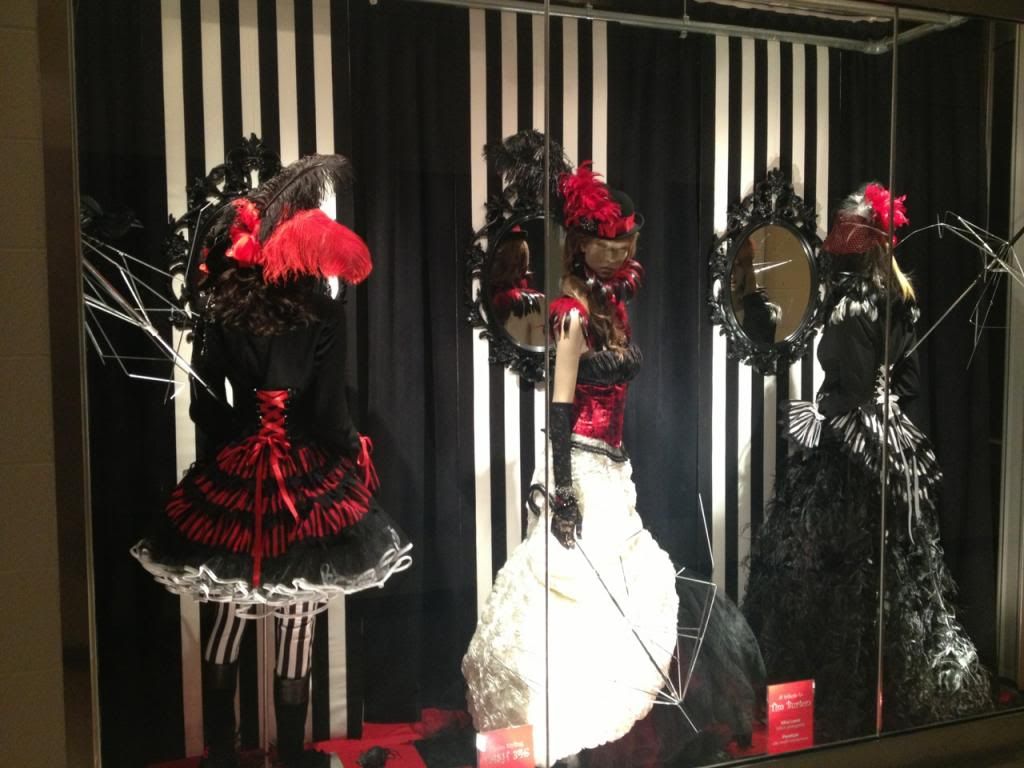 The next window display at the Lake Shore campus is "Haute HVAC" which was installed a couple weeks ago. With the theme being silver and metallic with air conditioning pipes as props, expect photos from that install coming soon!
By: Kelsey MacLean