"It's so funny, at 28, I really felt like I knew everything.
At 52, I can tell you I don't know anything."

–Nick Wooster
Nick Wooster is one of the hottest guys in fashion right now. With his full-sleeve tattoos, trademark handlebar moustache, and a permanent cigarette attached to his hand, he is one of the most stylish dressers out there. He has been deemed the "Woost God" and "the alpha male of American street style." (businessoffashion.com)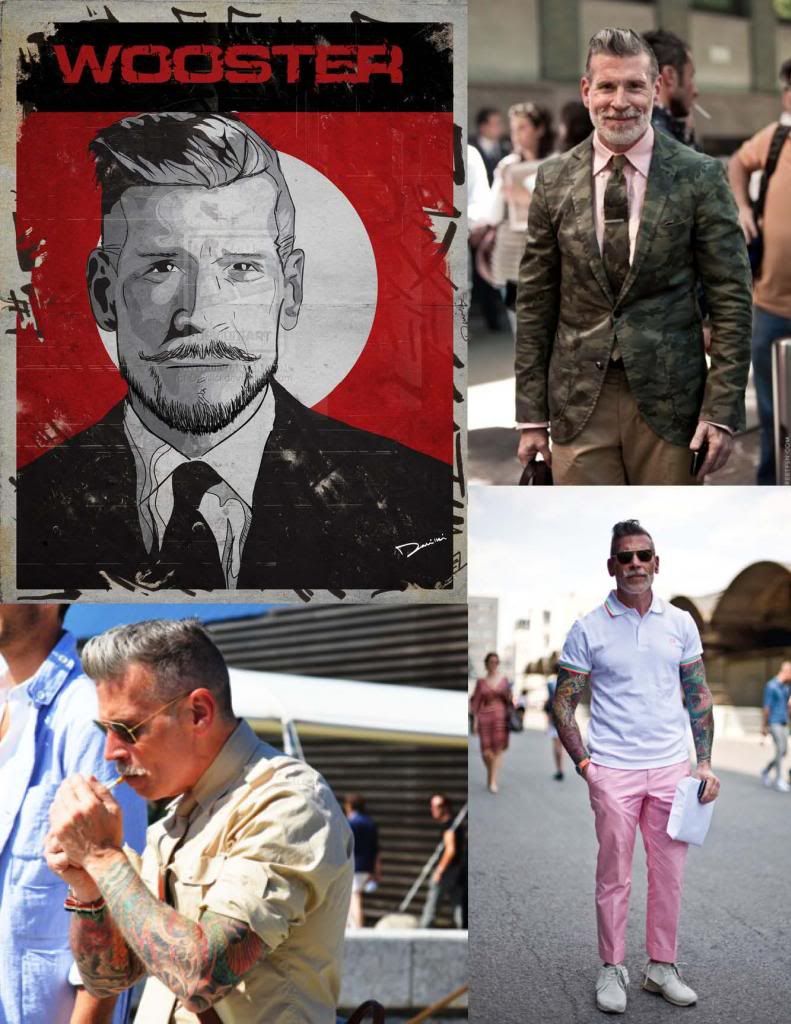 (from top-left clockwise: deviantart.com,chicageauxdevin.tumblr.com, coolestmudafucka-outthere.tumblr.com,pureeuphoria.tumblr.com)
He describes his style as, "a headmaster and a longshoreman moving in together." (parkandbond.com) This juxtaposition certainly fairs well for him! He is also covered in tattoos, which makes him even more awesome. He likes it because no one can see them under his tailored blazers. He has a leg piece of a koi fish, which he says will never get finished because it hurt too much.
Wooster grew up in Wichita, Kansas and had his first job at a local family-owned retailer. He then went on to study journalism and advertising at the University of Kansas. After College, he moved to New York City and began working for the advertising agency Saatchi & Saatchi. He did not end up enjoying that job.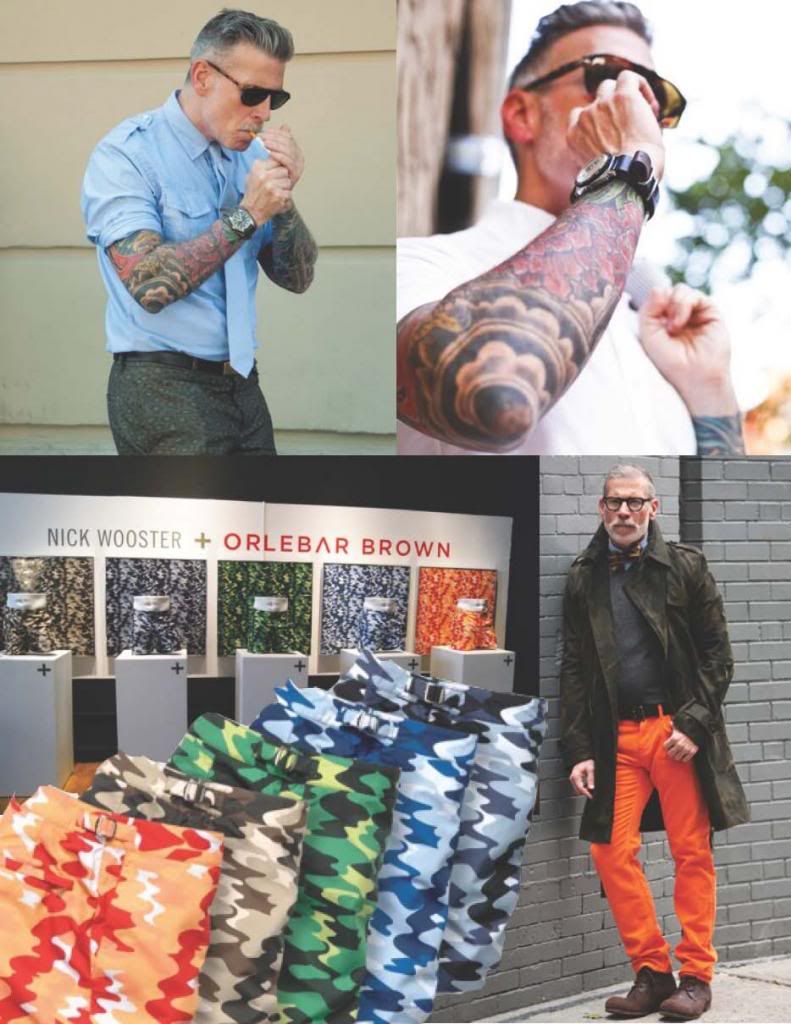 (from top-left clockwise: dudehere.tumblr.com, cordura.tumblr.com,thedapperanddandy.tumblr.com, hypebeast.com, porhomme.com)
So from there he moved onto the fashion world, where he has worked for 25 years. This has included working for brands such as Saks Fifth Avenue, Barneys New York, Neiman Marcus, and Bergdorf Goodman, as well as fashion labels like John Bartlett, Ralph Lauren, Calvin Klein, and Thom Browne. He was also a creative consultant for GiltMAN, Park and Bond, and the Project Tradeshow, as well as having his own consulting business, Wooster Consultancy. He is now the Vice President of brand, trend, and design at JCPenney.
Nick has also done some of his own design work, collaborating with brands such as The White Briefs (underwear), WANT Les Essentiels de la Vie (bags), and Orlebar Brown (swimsuits).
Nick Wooster is surely a jack-of-all-trades in the fashion world and definitely someone to follow. His Tumblr is http://nickwooster.com/