'Ambassador' Anna Wintour
This is not the first time Anna Wintour has been in the news for a potential ambassador representative for the US. On the night of the London premiere for 'In Vogue: The Editor's Eye' she didn't deny the fact that she was being sought out by the White House, nor did she confirm. Making huge contributions to the Obama campaign, it is no doubt she is a firm believer in the current President of the United States.
On a lighter note, be sure to check out the documentary 'In Vogue: The Editor's Eye' on HBO tonight at 9pm. Showcasing some of the best fashion editors of our time, from Grace Coddington to Phyllis Posnick to Babs Simpson.
Check out the Daily Mail article
here
Dolce and Gabbana Back in Court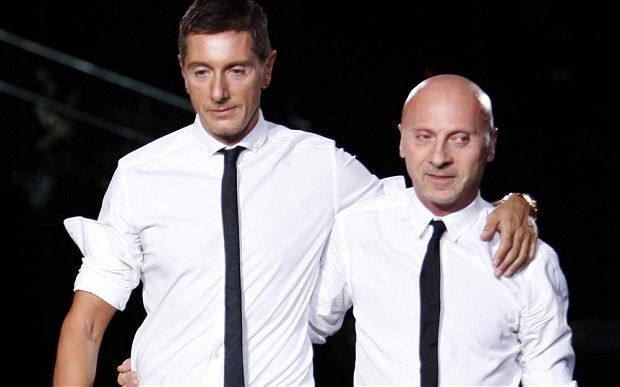 Dominico Dolce and Stefano Gabbana are being charged with tax evasion. They could possibly be looking at up to 5 years in prison for being "accused of evading more than €400 million in tax when they sold their D&G and Dolce & Gabbana brands to a holding company, Gado, which they set up in Luxembourg in 2004." (telegraph.co.uk)
To read the rest of the article on the Telegraph click
here