"Fashion can change who you are and how you feel, and that can be magical."
– J. Crew president and Creative Director Jenna Lyons (guardian.co.uk)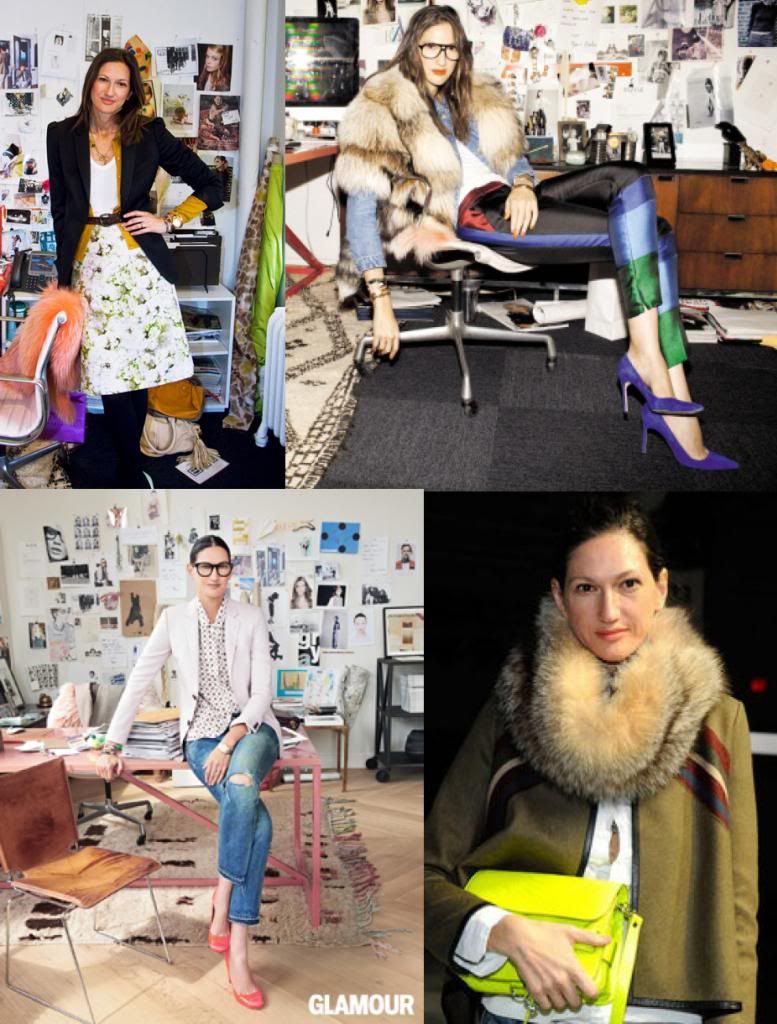 (top-left clockwise: lifewise.canoe.ca, uncharteredstyle.com, fashionologie.com, glamour.com)
The geek chic heroine of fashion known as Jenna Lyons, is an anomaly of a new order.
For twenty years she has worked hard at J. Crew from an assistant of an assistant all the way up to her current position as president and creative director of the company.
She helped grow the brand into a billion dollar company with serious fashion cred
(guardian.co.uk).

Jenna has inspired legions of women to reignite their love of getting dressed in the morning.

Through her signature dark-rimmed glasses, centre-part hairstyle, and flair for mixing colour, texture, and pattern, she is truly inspiring.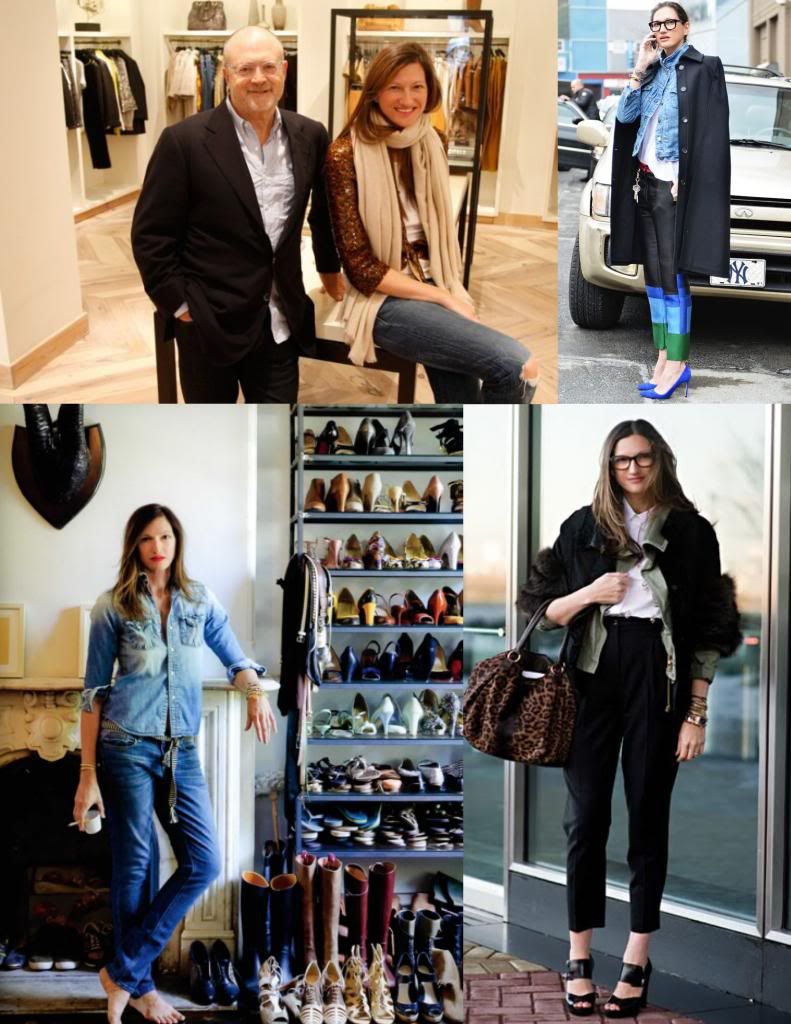 (top-left clockwise

:

fashionprose.wordpress.com, backseatstylers.com, thoroughlymodernmelly.tumblr.com, stylecaster.com)
It seems like such a long time ago that Lyons was having a hard time at school, being picked on constantly due to her long and lanky stature, crooked teeth, and overall lack of confidence.
This resulted in her being a very introverted person and garnered her to gain this incredible love for fashion.
Due to her height and lack of clothes readily available to her, she took a sewing class and made herself a long, narrow skirt printed in watermelons.
This was a breakthrough moment for her.
After her grandmother bought her a sewing machine and a subscription to Vogue one Christmas, that was it Jenna says.
Parsons in New York City is where she chose to earn her degree and soon went on to work for a company that she would help grow by 170 percent.
Of this, Jenna says,
"Amazing things happen when you're having fun doing something you love" (glamour.com).
It is therefore no wonder she was awarded one of the coveted Woman of the Year awards by Glamour magazine for 2012.