Bryan Grey-Yambao aka BryanBoy is a fashion blogger from the Philippines who has taken the fashion world by storm with his outrageous clothing choices, mixing men's and women's fashions into an androgynous look that is all his own. His website bryanboy.com draws 200,000 visitors each day from 212 different countries (teenvoguefashionuniversity.com). He has been featured in both Vogue and Net-A-Porter as one of the most powerful bloggers.
From top-left, clockwise: seelike.me, vogue.in,

lifestylehunters.com

,

teenvoguefashionuniversity.com

,

dailymail.co.uk

,

blog.mykita.com
Bryan's first taste of front-row fashion came with the Spring 2010 Dolce & Gabbana fashion show, which came with much controversy. Three other bloggers joined BryanBoy; those being Tommy Ton, Scott Schuman, and Garance Do
ré, whom were all placed in the front row with their laptops, sitting inbetween such fashion heavyweights as Anna Wintour, Hamish Bowles, Michael Roberts, and Suzy Menkes. This caused an uproar from some of the fashion community but the truth is that these fashion bloggers are a huge influential force that is here to stay.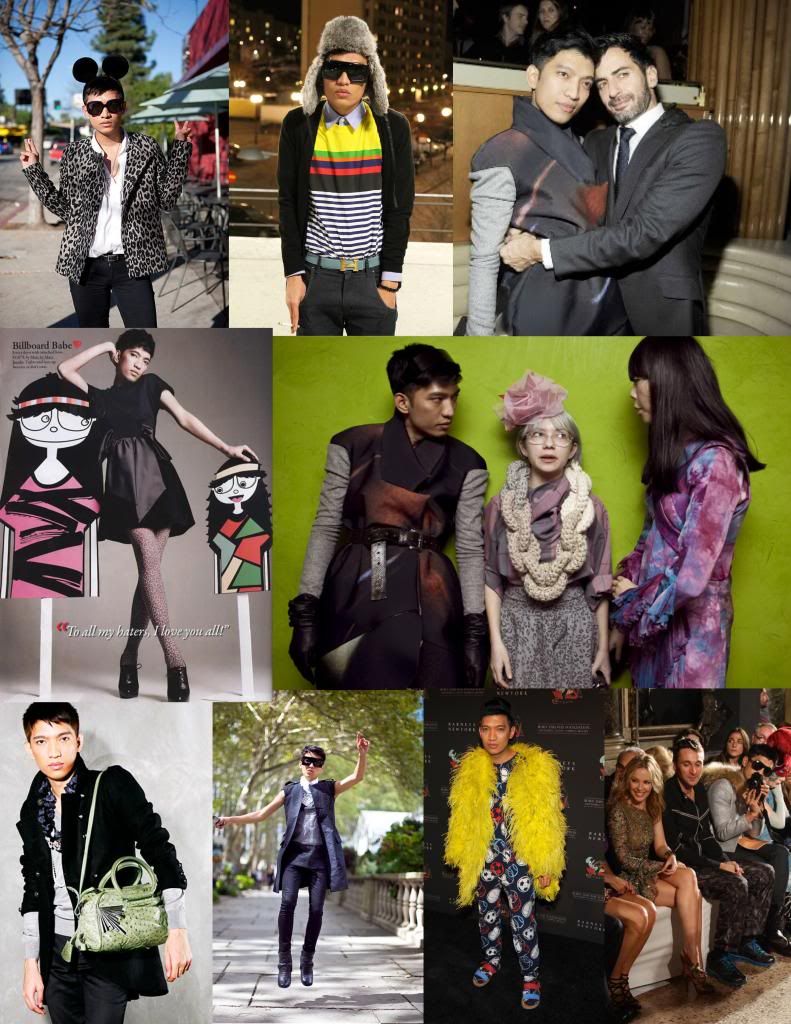 From top-left, clockwise:

adoreandaddict.blogspot.com

,

bryanboy.com

, seelike.me, shadesofgold.co.za,

zimbio.com (x2)

,

sequingown.wordpress.com

, seelike.me,(x2)
He has been labeled as one of Fashion 2.0's biggest superstars up there with Tavi Gevinson (Style Rookie), Scott Schuman (The Sartorialist), and Susie Bubble (Style Bubble). He has become so popular that Marc Jacobs went so far as to name one of his handbags the BB bag.
Bryan is very good friends with fellow blogger, Rumi Neely of Fashiontoast, travelling around the States shooting videos and photoshoots together, while collaborating on fashion news. As of late, you can see him on Season 19 of America's Next Top Model as the social media correspondent.
"I give you a 10 for effort… Love your passion for fashion, after all, where would designers be without enthusiasm like yours?"
– Marc Jacobs (bryanboy.com)