Ever-stylish Russian "It" Girl, Mira Duma is a 25 year-old former editor at Harper's Bazaar Russia. Her father is a Russian senator and she is one of the four girls respectively called "the Russian mafia" in the fashion world. Mira and her comrades show the world what Russian style is all about these days and that it is a force to be reckoned with. Prior to the 1990s, the Soviet Union was a fashion-free country, not allowing fashion boutiques or magazines. When the U.S.S.R. collapsed in 1991, everything changed.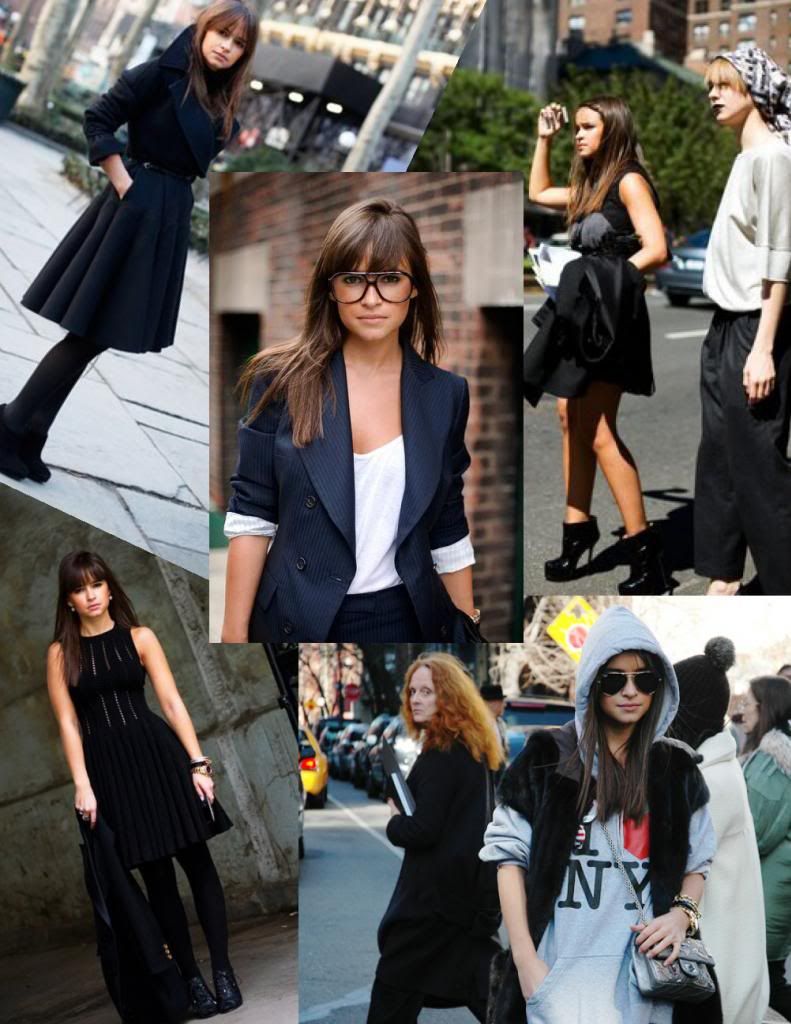 (From top-left, clockwise: stylemuse.blogspot.ca, lapetitelunaa.blogspot.ca, whoisdrew.com,taistoisoisbeau.com. Middle: whoisdrew.com.)
Mira states first-hand,
It was something in the air that you felt and realised: significant changes are coming. I grew up with the understanding that inexpensive and staid dress was the right choice for me. I didn't know what it was to be 'an instrument of propaganda' but I remember thinking, 'Why does it have to be like that?' I was too young to know the political implications but it was something rebellious deep inside of me. The department stores had such limited stocks of clothes - I was a huge fan of the Hollywood golden age, so I got my fashion fix watching movies featuring Katharine Hepburn, Cary Grant and Marilyn Monroe (fashion.telegraph.co.uk).
Now today with Mira and her fashion gang of peers, Russia is definitely an up-and-coming fashion capital. She has become a staple at Fashion Weeks around the globe and is a favourite of bloggers Scott Schuman, Garance Dore, and Tommy Ton.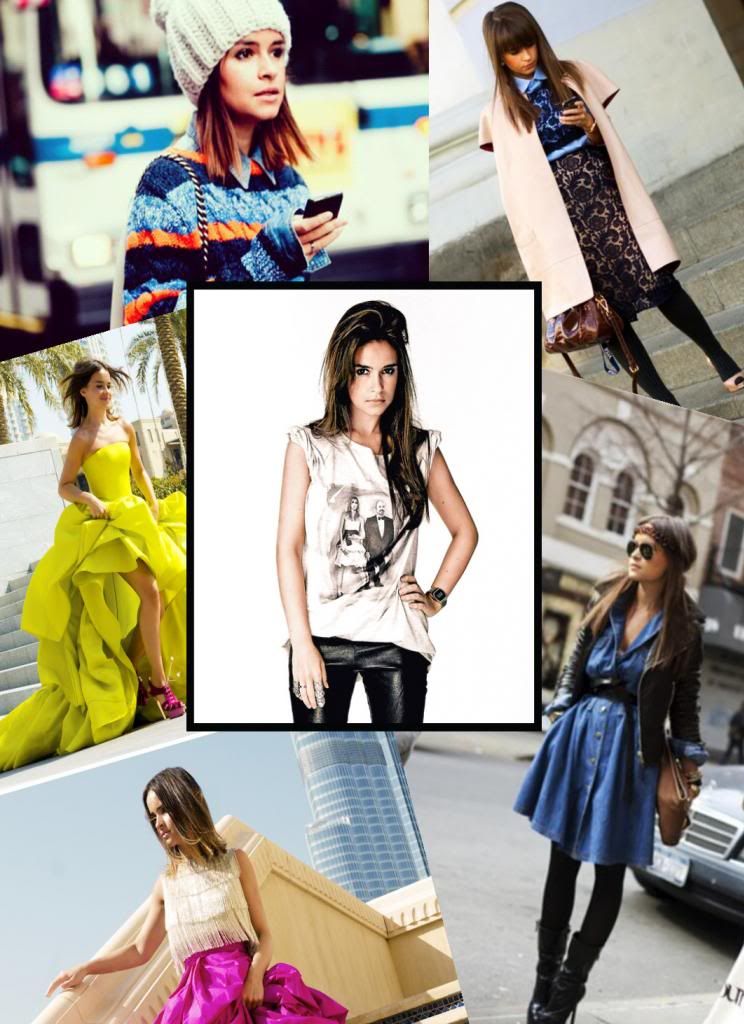 (From top-left, clockwise:

whatevereurotrash.com

,

blog.needsupply.com

,

pleasestrikeapost.blogspot.ca

,

whatstrend.com

. Middle:

miroslavaduma.tumblr.com)
She currently is a freelance writer, collaborating with magazines such as OK Magazine (Russia), Tatler, and Glamour (Russia). She also is the founder of the style website Buro 24/7 that deals with fashion, art, architecture, cinema, music, and style. Mira and Tommy Ton shot a campaign for the store Symphony in the Dubai Mall for Spring/Summer 2012.
Her favourite designers include, Vika Gazinskaya, Marni, Chanel, Phoebe Philo, Raf Simons, Ostwald Helgason, and Proenza Schouler.
She was recently in the Louis Vuitton "Small is Beautiful" autumn 2012 mini campaign for their cross-body bag alongside fellow bloggers Elin Kling and Hanneli Mustaparta.
By: Adam K.