"Trench Kisses: A Collection of Classics and Christine Keeler," referring to the infamous model and showgirl who nearly brought down the British government in the 1963 Profumo affair. Said the designer about Burberry Prorsum FW2013 collection. With such an impactful inspiration to draw from, came very beautiful and demure pieces.
The show started with classic pieces, such as the trench, however adding rubber, cheetah and heart pattern trimmings, along with gold embellishments, with colours such as light beige, deep red and blue, then the pieces transitioned to more polished pieces with solid colours such as rich mustard. The prints then came back in full force, along with colour blocking, horizontal stripes as well as giraffe prints, then the pieces went back to demure and relaxed with rubber trimmings becoming more apparent in the
décolletage

, and in short waisted coats.
The show ended with chic knee-lenth evening dreses with gold embellishments at the neck. Overall the collection stayed true to the brands identity while still adding fun and young prints such as the hearts.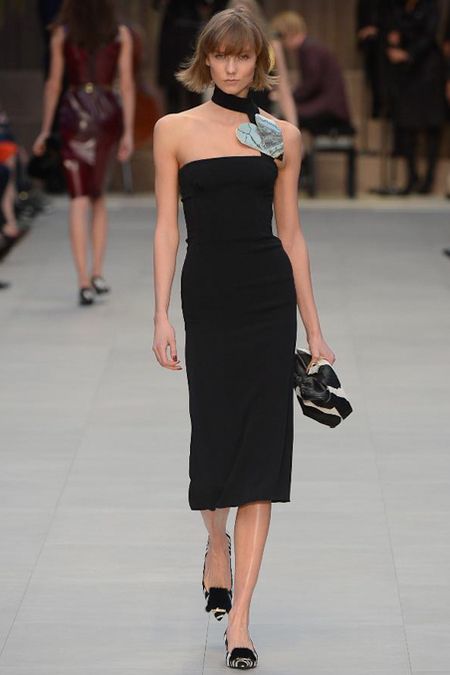 style.com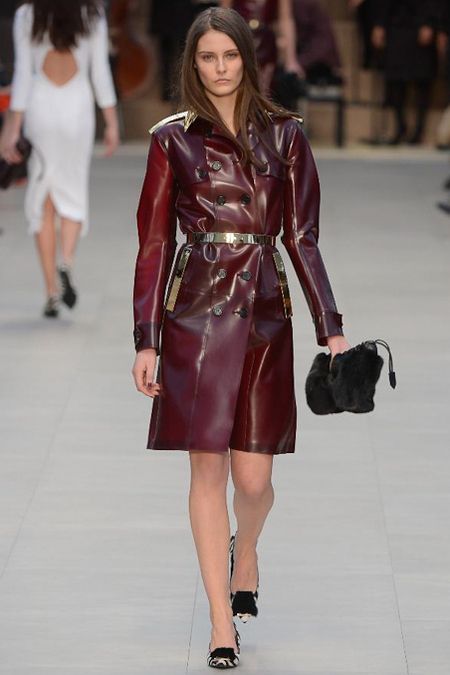 style.com
style.com
style.com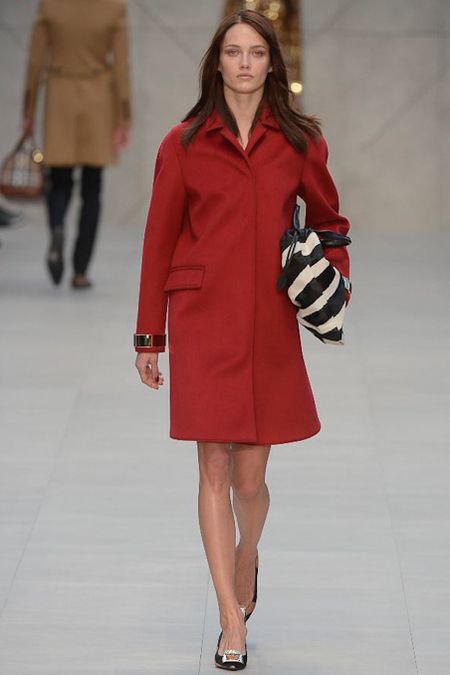 style.com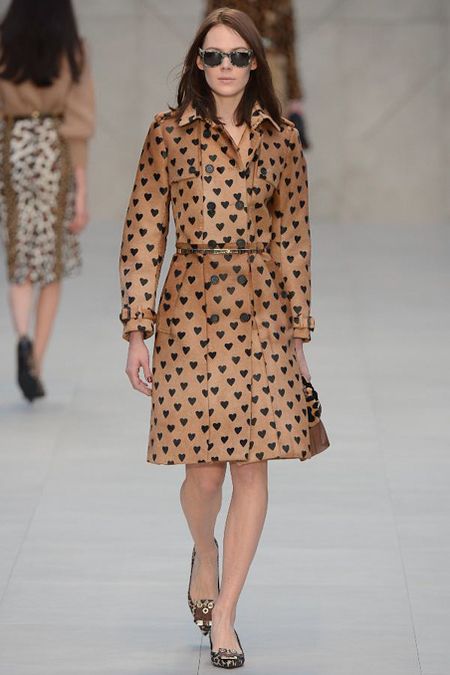 style.com