By: Maddison Brown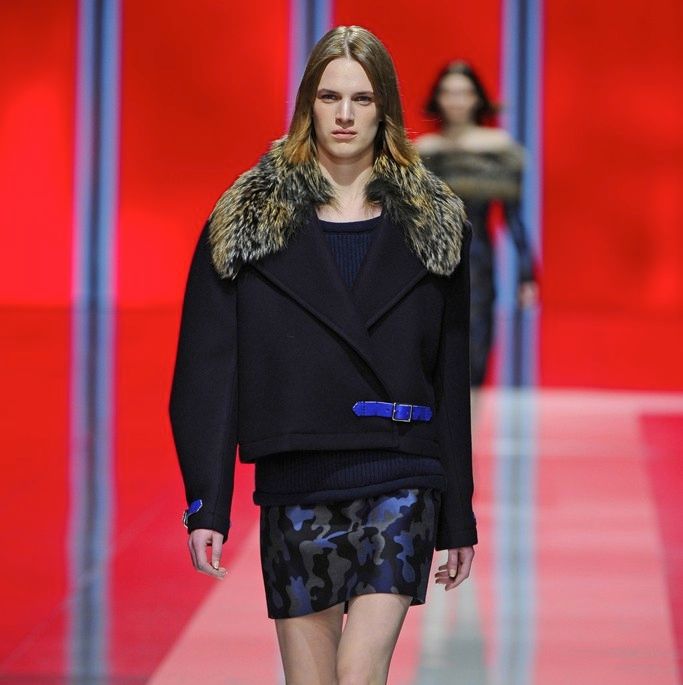 style.com
Grand expectations are nothing new to designers when debuting their Fall collections, but for Christopher Kane the pressure was a little heavier this year. After his widely discussed departure from Versus, (sister line to Versace) this past November it has been up to Kane to prove his bold move was for the best.
When the lights dimmed on the catwalk today, the fashion world was greeted to a warrior style line representing Kane's pure confidence. Camouflage was the highlight of the show, with many of his designs featuring this print in many varying textiles. Fur was a large element, boldly trimming hoods and necklines.
Many are calling his line that of "tough luxury", due to the heavy army style fit of the jackets and trench coats, with the fur accents amping the glamour factor. Kane topped off the bold collection with his specialty of velvet dresses and lace finishing still featuring the warrior theme including edgy cutouts. All in all the line featured a whirlwind of different styles, with no set consistency in silhouette or textile. The designer explains, "It's been a great year and I just had so many styles that I couldn't live without". If the pressure did anything for him it gave him the confidence to show his true personality for the Fall 13 season.
style.com
style.com
style.com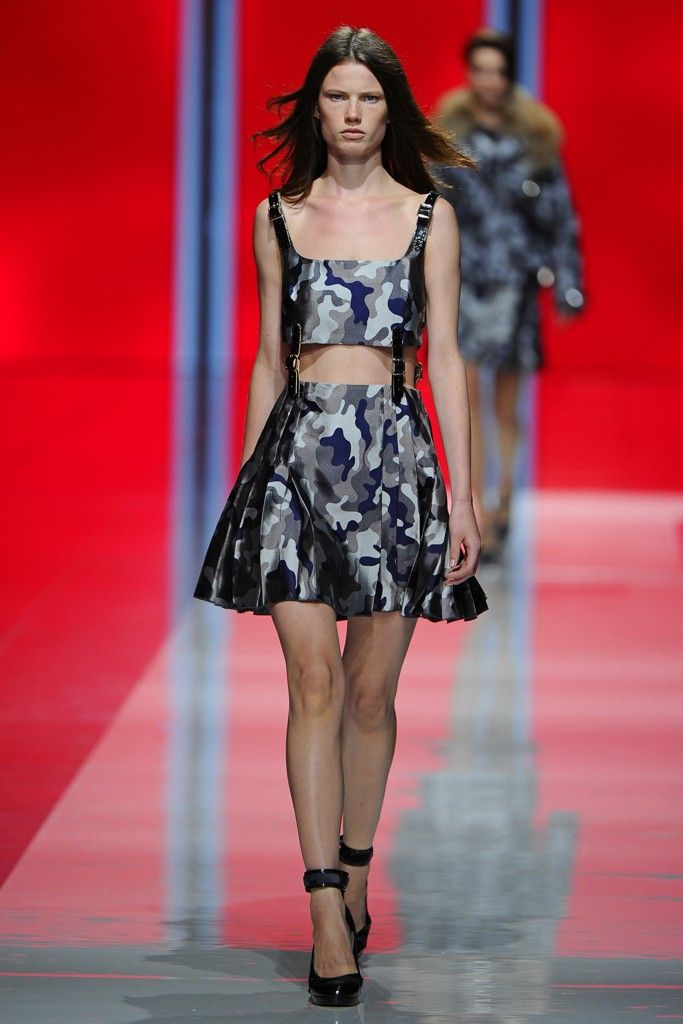 style.com
style.com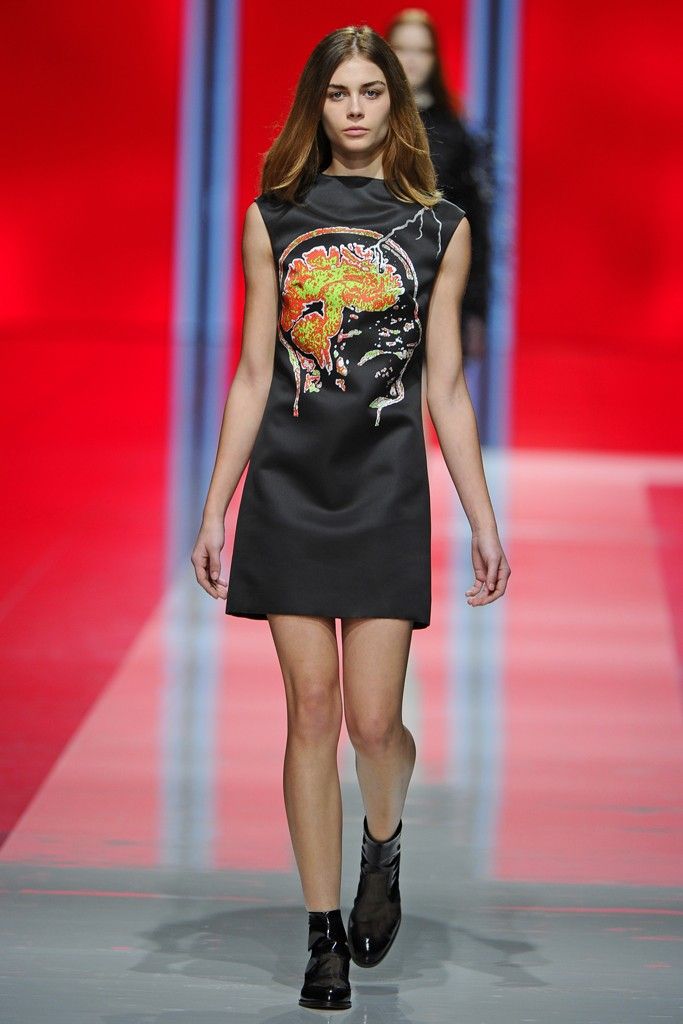 style.com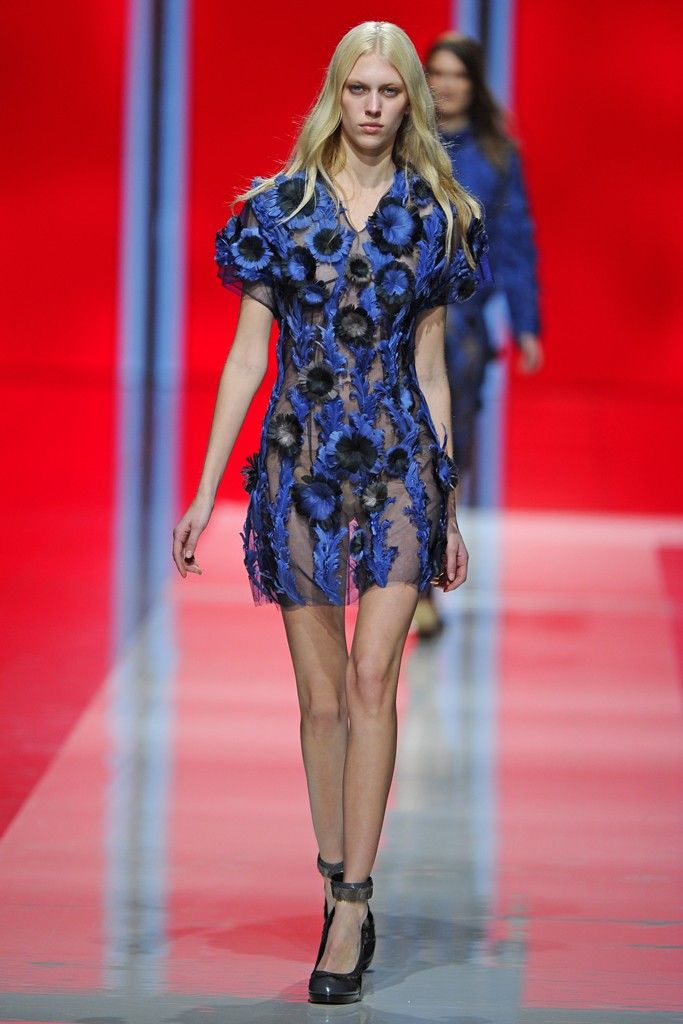 style.com