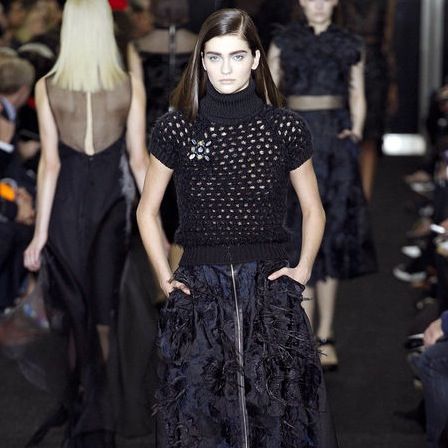 style.com
Erdem Moralioglu showed an uncharacteristically dark collection this morning. The Montreal born designer, who is best known for his use of colour and print, citied Wednesday Adams and Marion Crane from Alfred Hitchcock's 1960 film, Psycho, as his inspirations.
The looks, which were primarily black with hints of green, burgundy and dusty shades of purple and pink, were rife with texture and detail. Mosaic-like sequins, boucle fabrics with metallic threads, ruffles, ostrich feathers, 3D florals and polka dots as well as furry collars were just a few of those seen throughout the collection. Panels of sheer black fabric, baring midriffs and extending to high necklines, balanced out the modest and lady-like silhouettes.
A key element in the collection, sheer fabric was also layered over dresses, muting out colours and prints and adding to the overall darkness of the show.
Models sported a deep side part and sleek, straight tresses. Beauty was, once again, simple with filled in brows and a swipe of washed out lilac shadow. On the models' feet were pointed Mary Jane flats or pumps as well as Chelsea boots in fabrics that matched the looks that they were paired with.
Overall, Erdem's Fall 2013 collection was a successful summation of the designer's stunning attention to detail.
style.com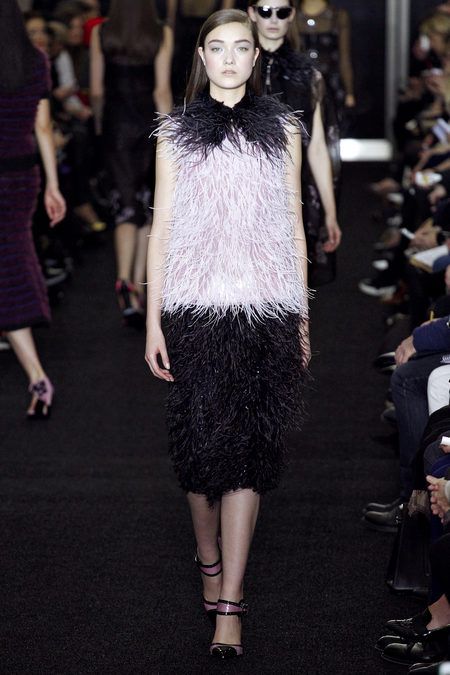 style.com
style.com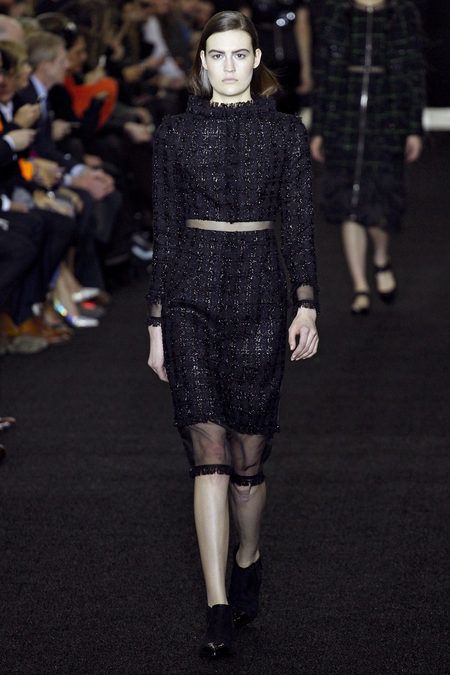 style.com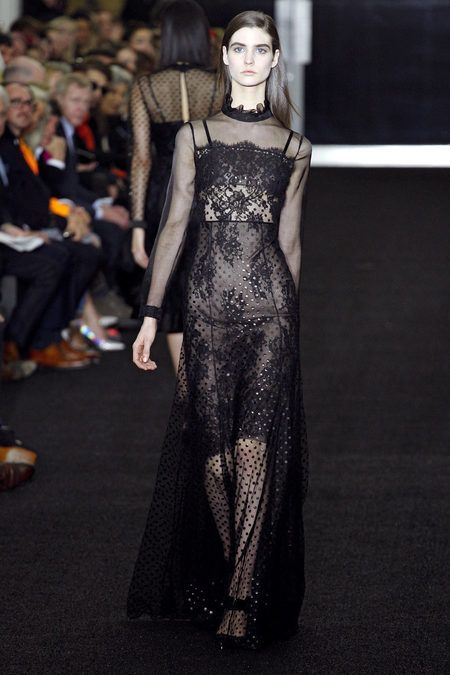 style.com
style.com