By: Adam Keller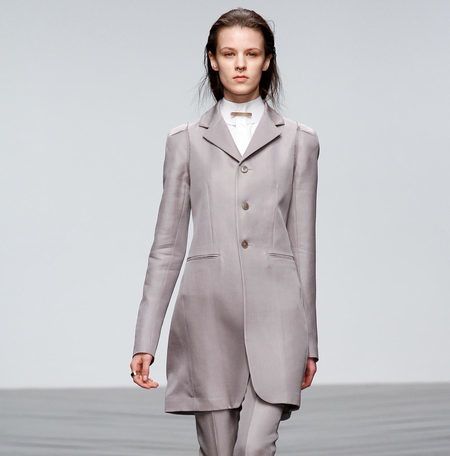 style.com
The Todd Lynn show was definitely an enjoyable roller coaster. The collection began pretty traditionally, with a lot of very chic modern day power suits. I thought I knew where this was going. However, it took a much different turn! We then run into the risqué lady who knows she's hot stuff and doesn't want to put a shirt on under her oversized blazer. Ok, fine!
Next, we find a young lady who almost resembles a meerkat with her black fur vest, knee-length skirt over black pants, and then some black boots of course! The black and blue section is next with a lot of the same stuff with slight variations. The blue ink colour here is amazing. We also see some zipper-approved tearaway sleeves for a coat, showing us that multi-functional side we all like.
Then BAM! It hits us! That totally-see-through-dress-with-just-enough-embroidery-to-still-be-considered-fashion. Now that was a mouthful. Overall, Lynn's stuff was quite amusing and a sure way to brighten your day!
style.com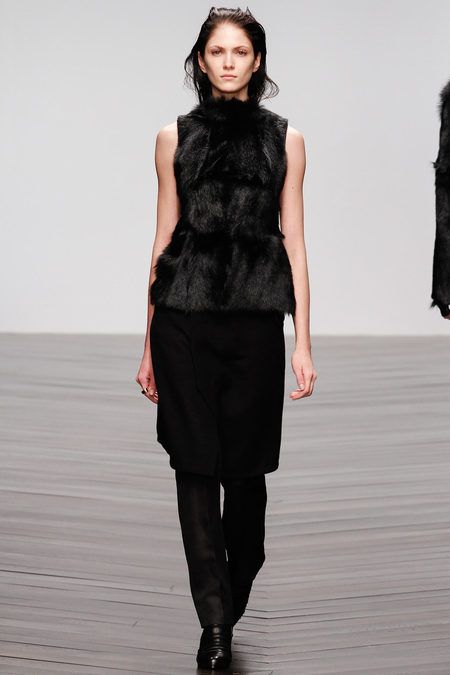 style.com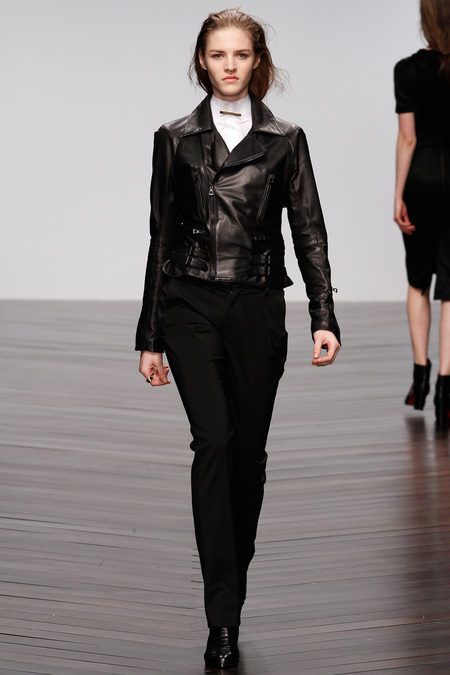 style.com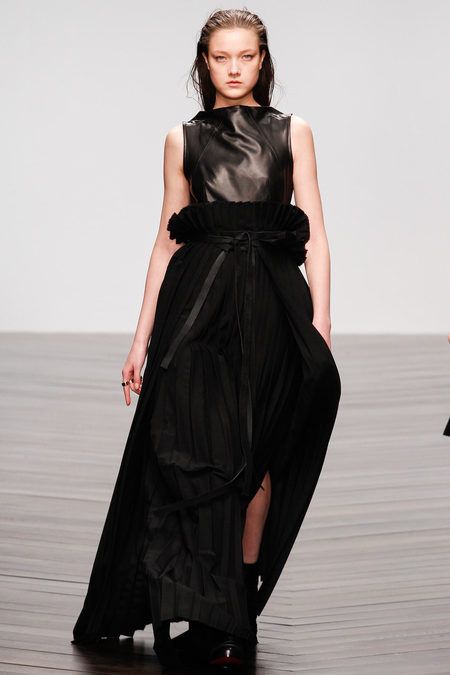 style.com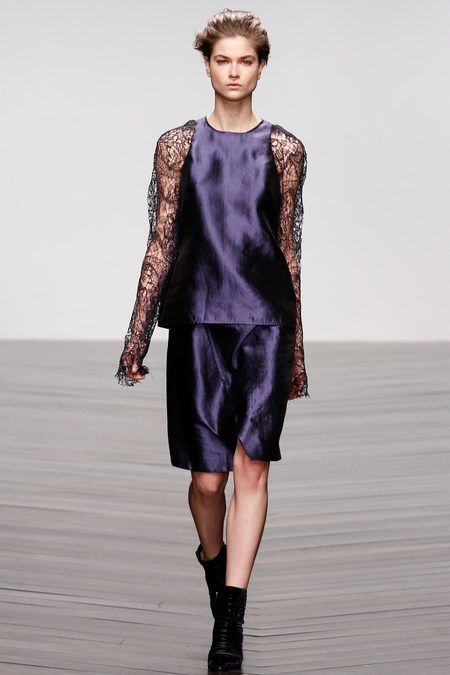 style.com