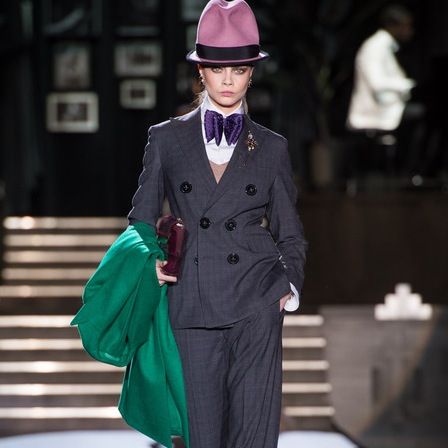 style.com
An ode to the jazz age, Dsquared

's collection was full of high fedoras and flawlessly formed tailored

pieces; a combination

of tailored coats in dusty tints and evening gowns that were seen on 20s socialites Dan and Dan Caten stayed true to their core designs adding tons of embellishments to their clothing.
The collection started with long business suits with fur trimming and chunky necklaces, then moved on to more evening looks with the same length in dresses, the collection remained uniform up until the fabulous velvet trimmings and highly coveted fur coats made an appearance. All in all the collection was a fresh masculine and feminine combination, which is nice to see since most womenswear collections are focused on the softness, Dsquared combined it with an edge that was refreshing.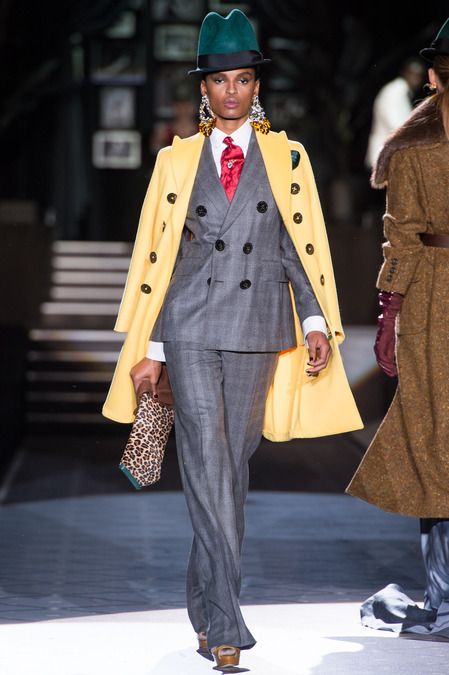 style.com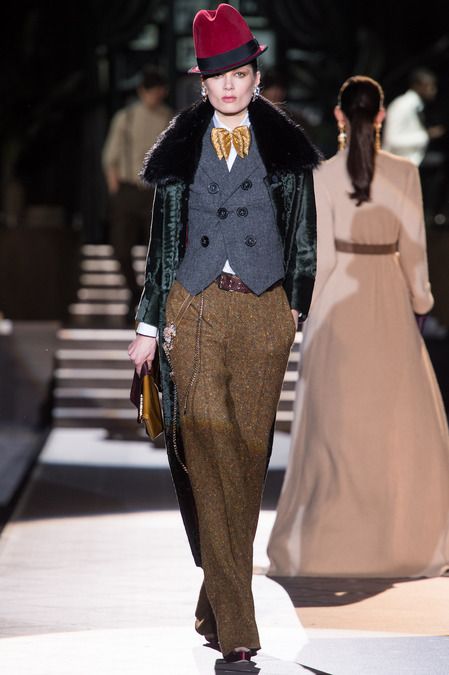 style.com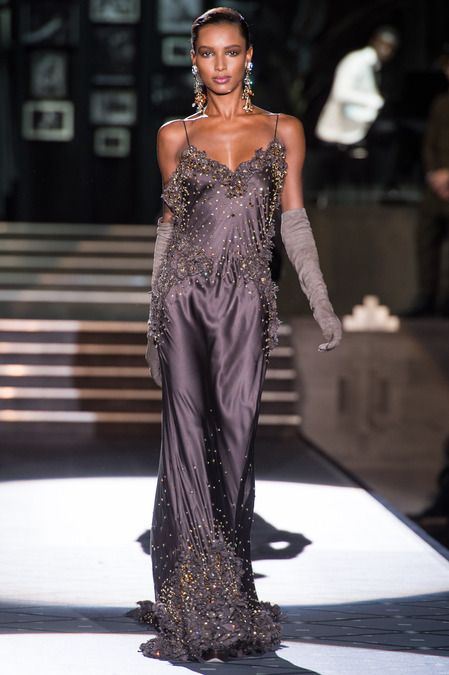 style.com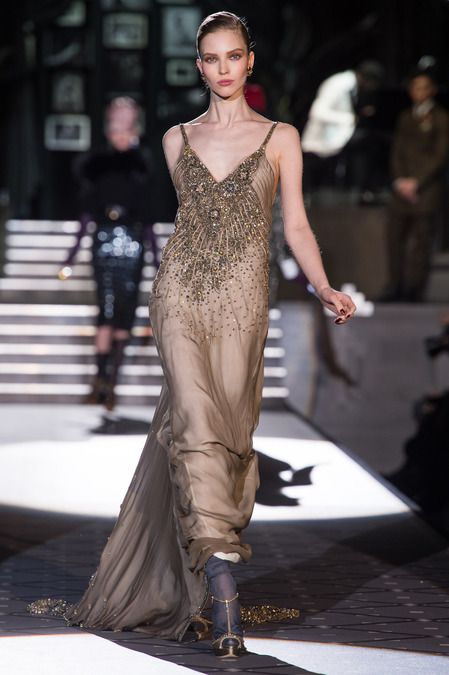 style.com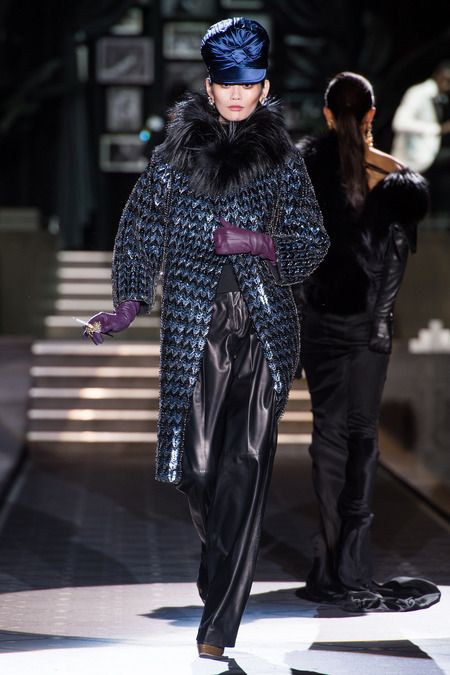 style.com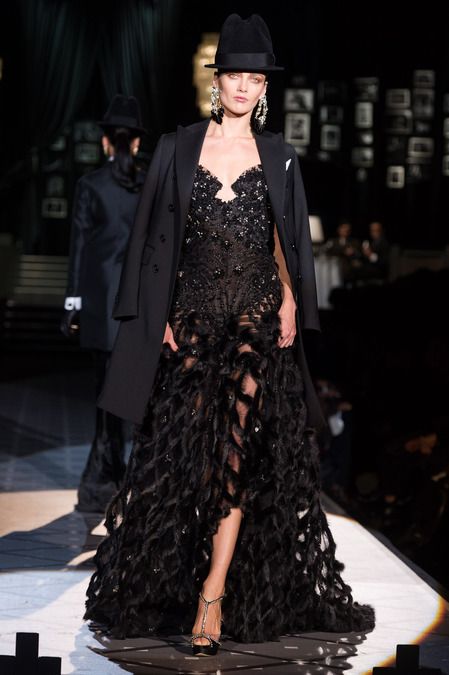 style.com