style.com
Wow – Emporio Armani's collection this season went all over the place. Well, I guess with 75 looks in total, you've got to have a large repertoire up your sleeve. Mr. Armani says that his collection was,
"a more innovative romanticism"
(WWD)
. He for sure achieved this with the help of his 20's theme, drawing much inspiration from the decade to produce these looks.
Every model had a hat on – mostly bowler or cloche hats, and brought forth a more masculine feeling when mixed with the tailored menswear pieces. Armani used a lot of pastels this season, saying,
"I wanted to lighten up winter, which is generally made up of too many dark colors and materials that are too hot"
(WWD)
. There were a few out-there pieces such as the fleece-type dresses and the matching wide-leg trousers. Then we had a few avant-garde stiff velvet dresses with inflated skirts to wrap up the collection. Didn't seem extremely wearable, but hey, that's fashion!
style.com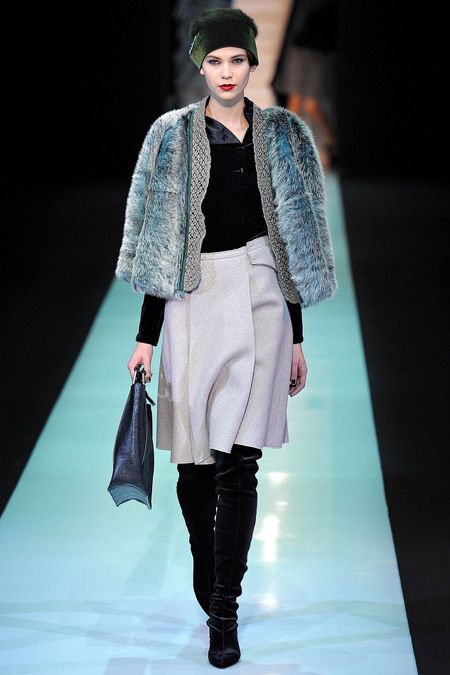 style.com
style.com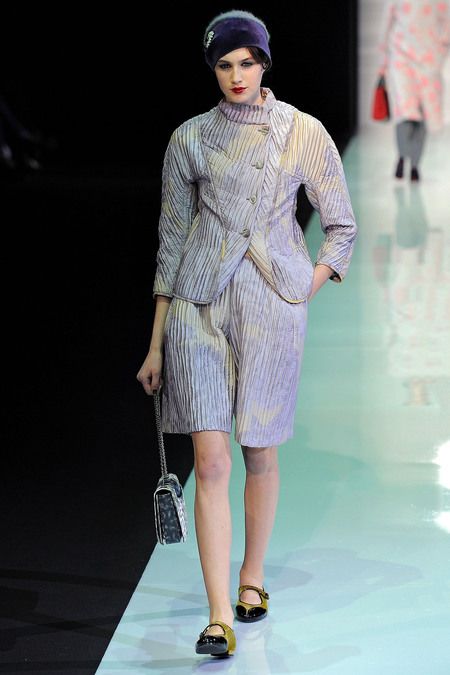 style.com
style.com
style.com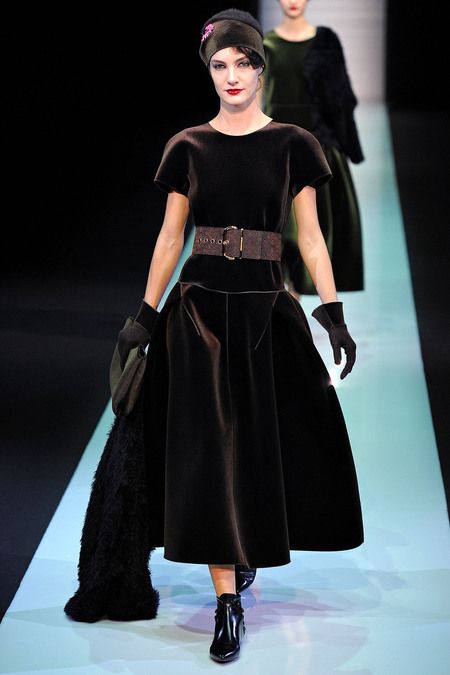 style.com
style.com