Luxury and glam are words you think of when you think of Gucci, and they do it better than anyone. With the use of luxurious fabrics, glamorous gowns and deep colours they always seem to tie everything together so perfectly, and this seasons collection was no let down.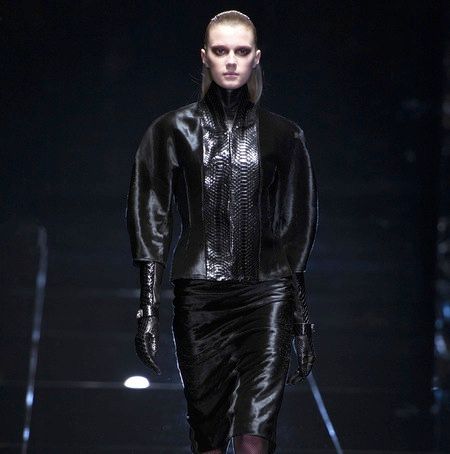 style.com
The collection was infused with colours, such as deep pinks and blue which were eminent to Italian style in the seventies. Frida Giannini, had this to say about the collection
"a demure, couture-inspired silhouette with a subversive undertone"
reported
style.com
. Although this seasons collection was about sharp and versatile clothing, with shoes designed by Allen jones, and the accessories features being fishnets, gloves, patent oxford booties, there was also an underlying fetish-feel to the collection.
The pieces ranged from trendy items such as peplum, which was implemented in jackets and exaggerated hourglass silhouette's, to strong snake-skin pieces. Some of the stronger pieces being ones detailed with snake-skin and body-con dresses.
Overall, Gucci served an interesting twist on their collection, while perhaps being inspired by an infamous book?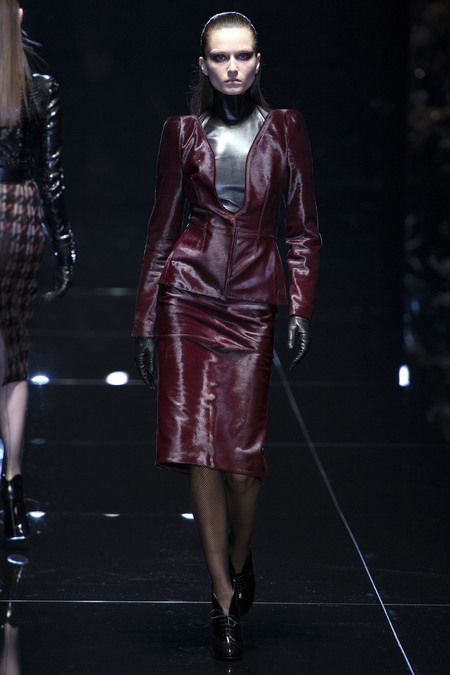 style.com
style.com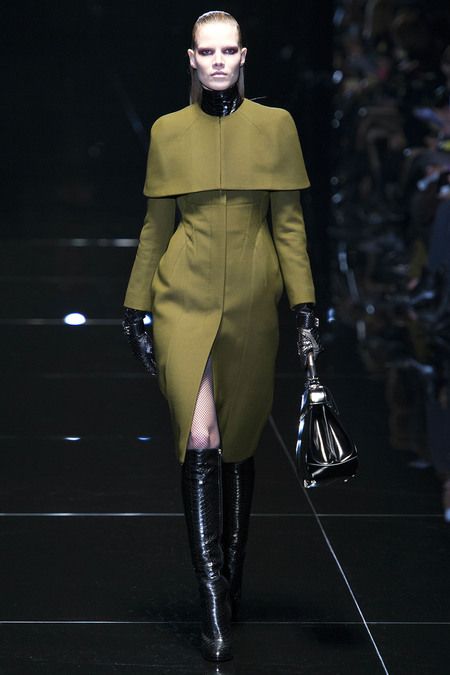 style.com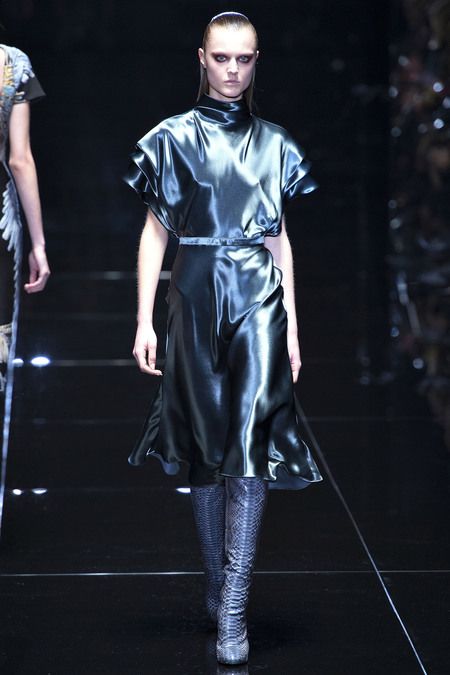 style.com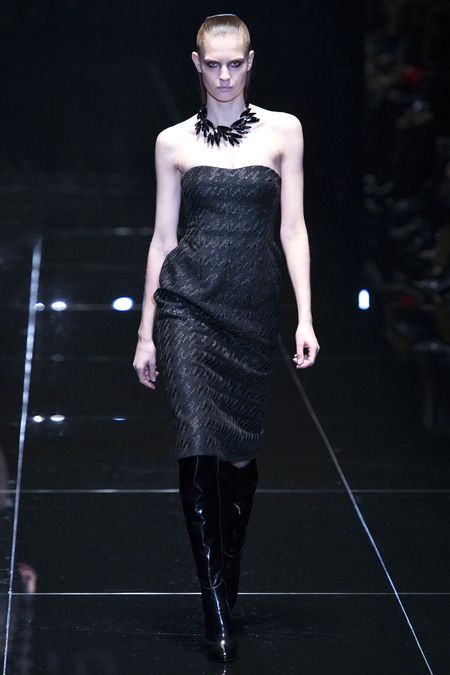 style.com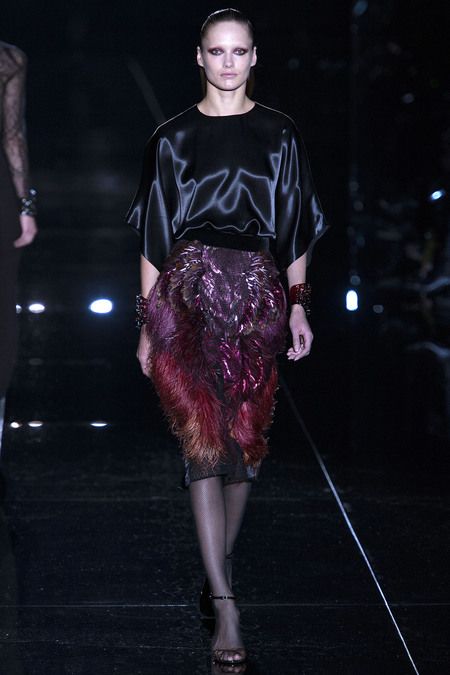 style.com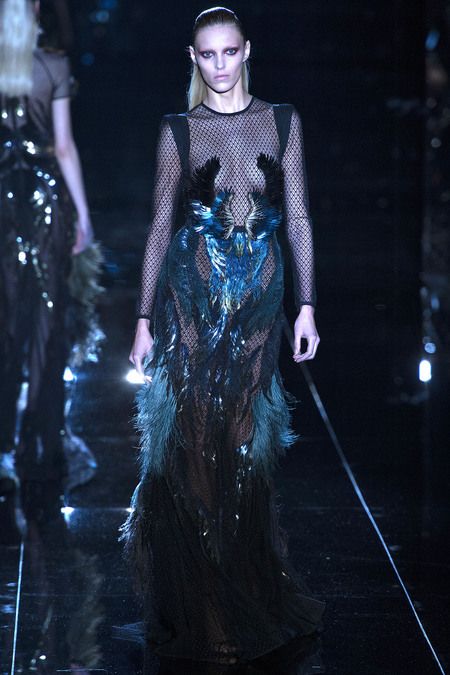 style.com