By: Julia Smith
style.com
Clean textures and silky reflections seemed to be the main focus of Victoria Beckham's fall 2013 collection. Mrs. Beckham managed to make outerwear look sexy with the use of volume such as rounded shoulders and tight silhouette's. The colours were deep such as purple, brown and black but also included bright yellow pieces to brighten up the collection. Mixing of fabrics were also featured such as tweed and pony hair.
Victoria had this to say about her implementation of longer lengths, unlike her previous collections
"I like to turn and ask myself how would I wear something, then I turn it on its head."

(wwd.com) The pieces were accompanied with Manolo-Blahnik kitten-heel booties, and some of the purses were the same colour as the garments giving a nice monochromatic look.
Her collections seem to be changing to become less feminine and more masculine, however still having sex appeal, which is something new and refreshing, and something a lot of collections are doing for their fall 2013 ready-to-wear collections.
style.com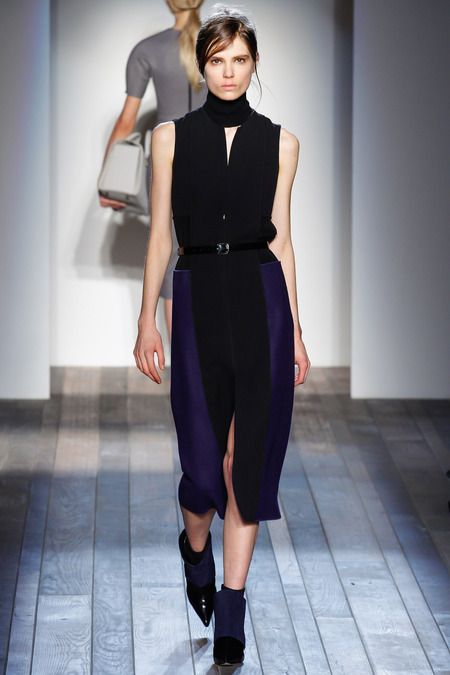 style.com
style.com
style.com
style.com