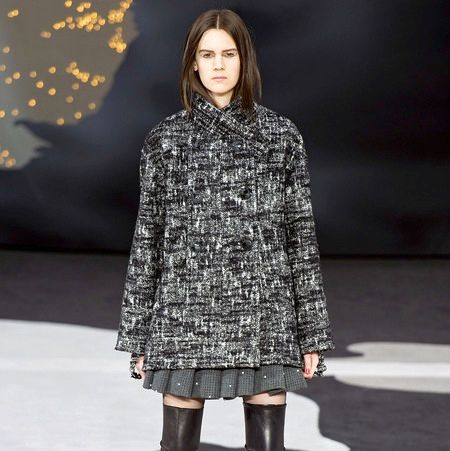 style.com
The world of Chanel; that is exactly what was presented at le Grand Palais on Tuesday morning for Paris Fashion Week. A 50 foot globe centered the runway as a representation of Chanel around the world, covering the globe with 310 CC flags to represent the all international locations. Chanel takes bold garments around the world and conveys unity to a new sophisticated, dark collection.
Metallic garments filled the runway with the classic wool bouclé that was dressed on every garment mostly all in black and white. The value scale definitely made its appearance, in each ensemble through different shades of black, white and grey, making this a dark show that was lifted from the bottom up. The collection exaggerated the use of chains and shiny tights that were attached to the high knee boots, which was a huge highlight. Exquisite jackets were worn with these boots making it a trademark to the collection from Chanel's classic silhouette.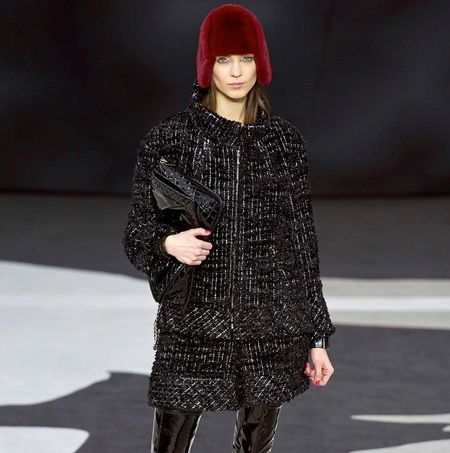 style.com
Ample harmony filled the air, allowing the collection to shine a very plastic yet chic appeal between the fine trims of every piece. Rounded shoulders and large collars were reoccurrences that delivered sophisticated silhouettes, likewise the emphasis on the dropped waists bringing much beauty. Touches of pink and gorgeous blue came later in the show, reaching its high peak of exposure from dark to a brighter collection. This show carries so many details and attitudes that communicate simplicity with a trace of boldness. The ending conveyed monochromatic flowers that speak Coco Chanel herself with the exquisite accessories of bangles and big necklaces framing each face and shape.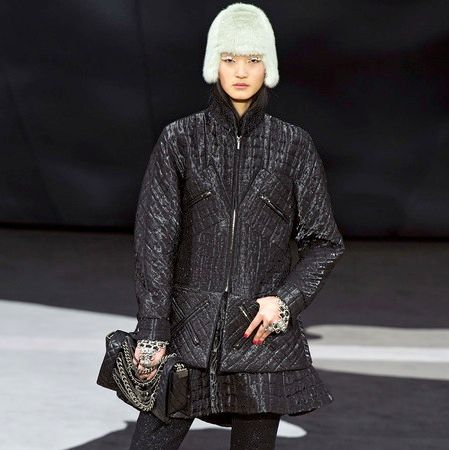 style.com
We cannot forget the inspiring blue hats that also came in white, which have a striking resemblance to one of fashion's top people, Anna Wintour. Karl Lagerfeld always has a way of bringing Chanel into everyone's lives. His French fashion continues to move globally with the spirit of Gabrielle 'Coco' Chanel; a designer that touched many lives.
A collection with so much passion and inspiration for anyone looking for classic garments, and as usual exceeding any any expectations for fashion week. Chanel took us around the world and that is one of many reasons it is always my favourite show to watch during Paris Fashion week.
style.com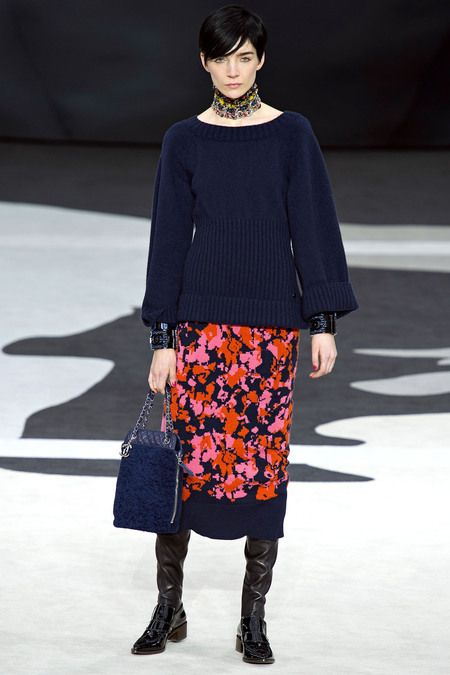 style.com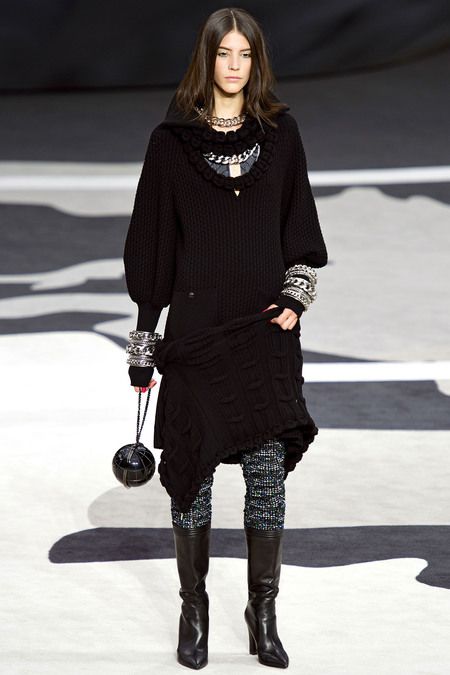 style.com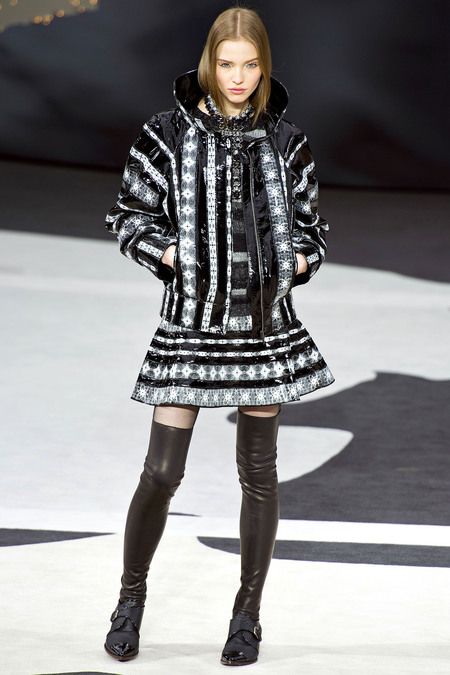 style.com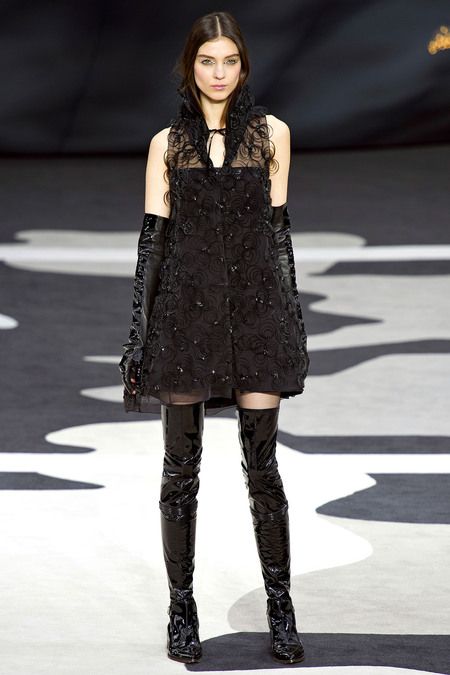 style.com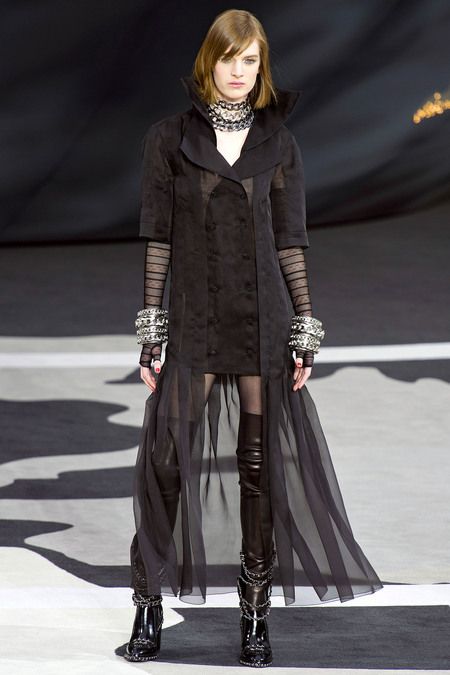 style.com