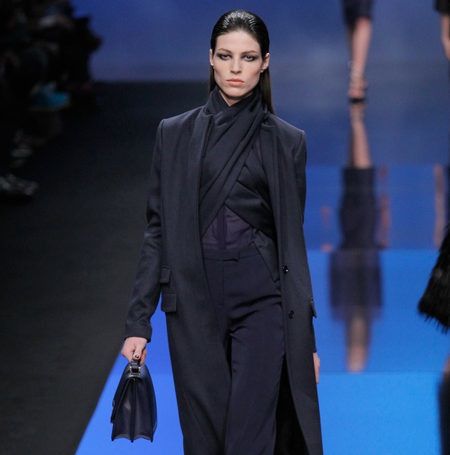 Lauren English walks in Elie Saab (style.com)
Elegant, chic and ultrasexy are all words Elie Saab is well-versed in.
(WWD)
The garments this time around were shorter and more form fitting, which was a surprise from the usual high amount of eveningwear demonstrated. Elie Saab is definitely trying to target a younger audience this time around. Sheer cutouts, peplum and amazing beadwork were also characteristics portrayed in this seasons show. The colours stayed dark, with hints of violet and yellow to brighten things up!
A younger take on the Saab brand than we are used to, nonetheless still an amazing collection. One of the pieces that always sticks out to me, are the beaded dresses with sheer cutouts, it always amazes me how he can sculpt the woman's body with just enough sensuality.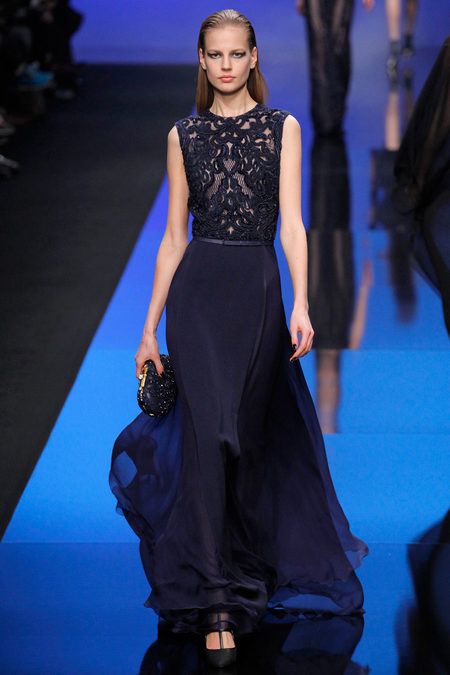 style.com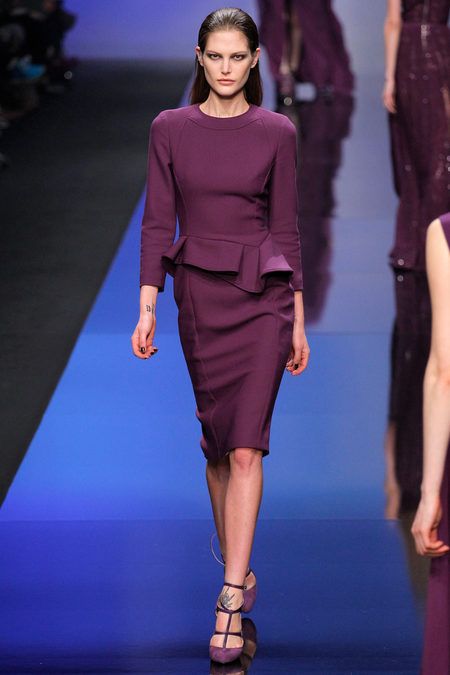 style.com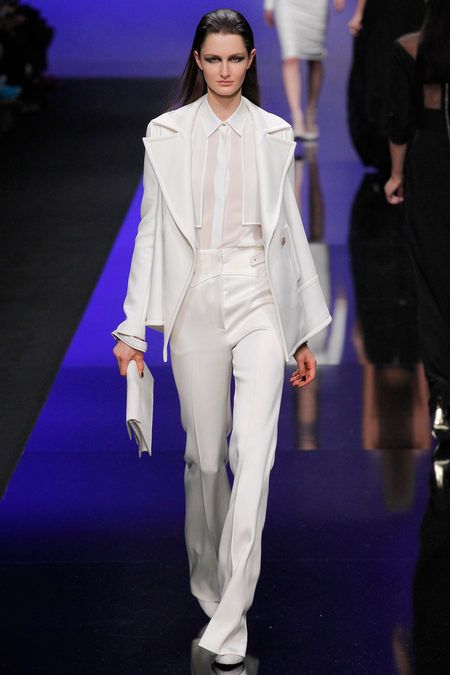 style.com
Lauren English walks in Elie Saab (style.com)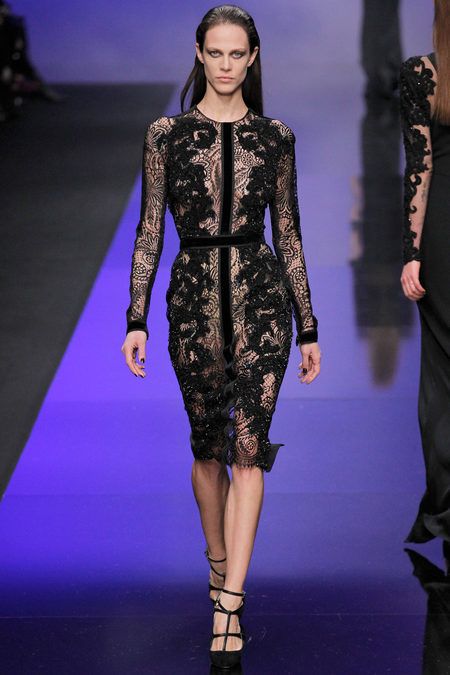 style.com