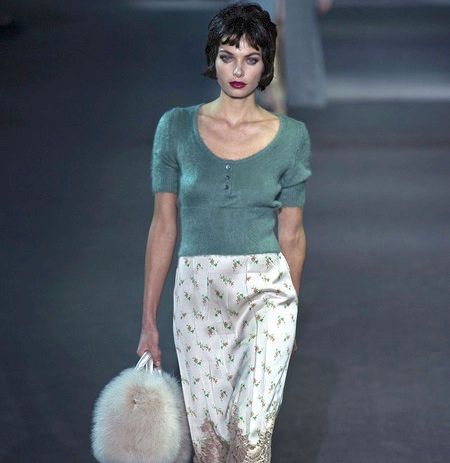 style.com
Doors lined the runway – opening and closing as the models progressed down the catwalk during Louis Vuitton's Fall/Winter womenswear collection. Marc Jacobs went back to his hotel theme for this show. Women's Wear Daily states, "He conveyed a sense of intimacies exposed — the walk of shame, some called it, which fits with what he was saying backstage about our exhibitionistic and voyeuristic tendencies." The main theme was sleepwear, including negligees, pajamas, house coats belted at the waist, mid-riff baring tops, bras, and camisoles.
The outerwear consisted of menswear influenced pieces such as oversized topcoats, fur-lined plaid coats, bold blazers with strong shoulders, infused with touches of femininity with flower embroidery. Some other key looks were the halter top with wisps of feathers at the bottom paired alongside wide leg trousers with sequins spread out at the hemline, the ombr
é
ostrich feathers lining the bottom of coats and dresses, and the mix of fully sequined and sheer dresses.
The colour palette was full of very subdued colours, which added to the ambiance of the 50's hotel feeling with all the girls wearing wigs from the decade. The bags were very luxe made of crocodile and full-fur. The shoes were high with bold heels – almost sandal-like. At the end of the show, Jacobs came out of a door wearing an awesome bright red pajama set with flowers all over from his men's Louis Vuitton collection. Overall, the show was nothing less than what we've come to know and love about the brand.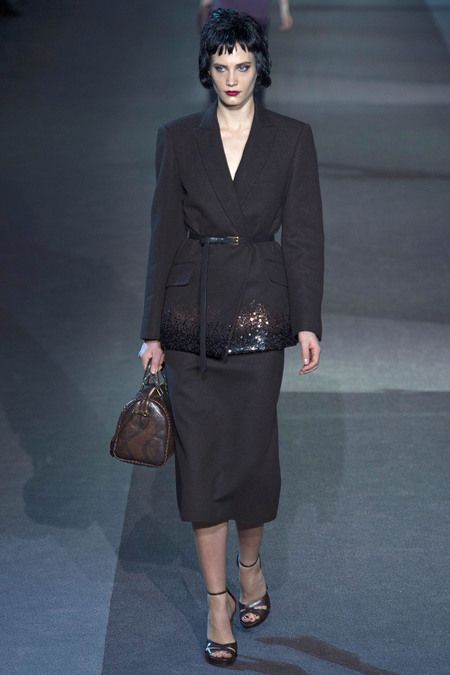 style.com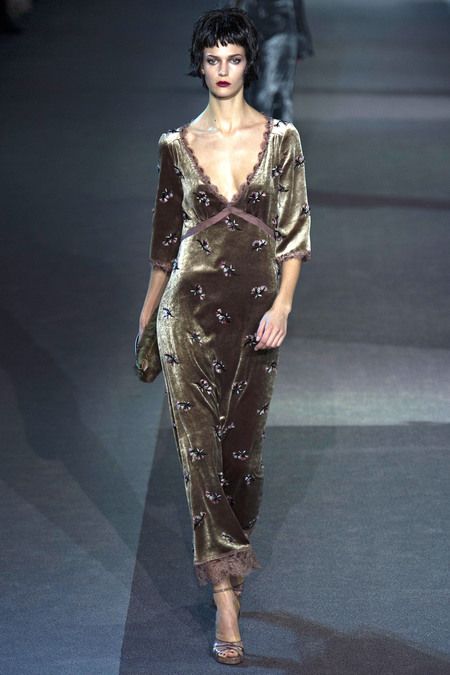 style.com
style.com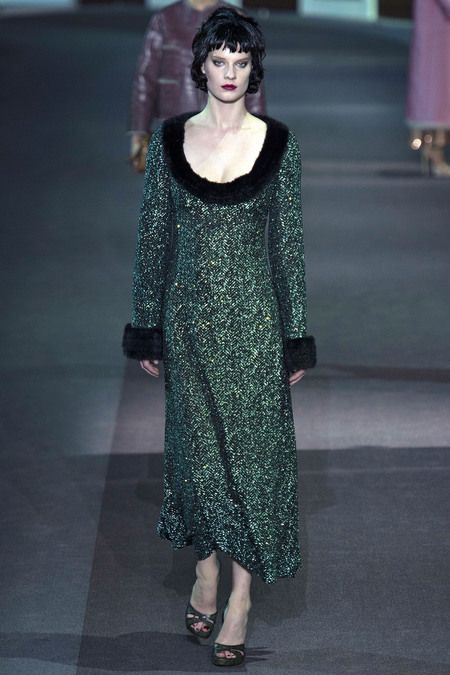 style.com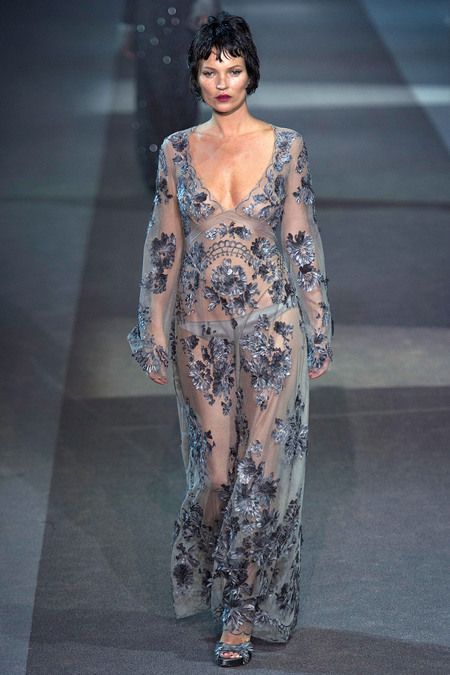 style.com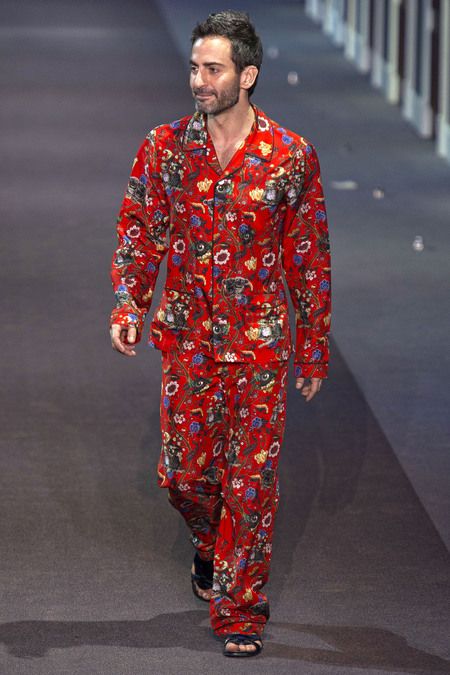 Add caption