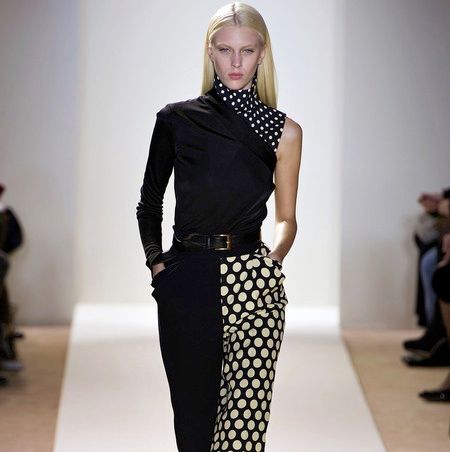 style.com
When looking at this collection, I become speechless. Each model walking down that runway delivers so much confidence and elegance to this collection. Boldness also defines every piece designed by Emanuel Ungaro. Polka dots really made their mark by taking 50% of the collection and being presented with animal prints and a gorgeous colour pallet emphasizing yellow and blue which were all recurrences throughout the show. When seeing the first piece in this collection, I instantly knew that I was going to fall in love with every single garment. Ungaro speaks French passion in bringing flawless details (studs being one of them) and beautiful patterns.
This designer offered beauty and spoke glamour for women. There was much emphasis on the different silhouettes, from the one shoulder to the high necks and much exposure to the legs, delivering a power of poise. Leather was also showcased for skirts and as an under piece to the jackets. It brings a very fierce look that can be fitted for any occasion; a look that we are sure to see this fall.
Gold broaches accessorized the simplest pieces leaving a chic statement. This collection centers the idea of exquisiteness; the perfect appeal for Paris and French culture. I don't know what else to say but that its elegance sure brought a huge applause to Paris Fashion Week.
Emanuel is sure to hold a place in your closet this fall!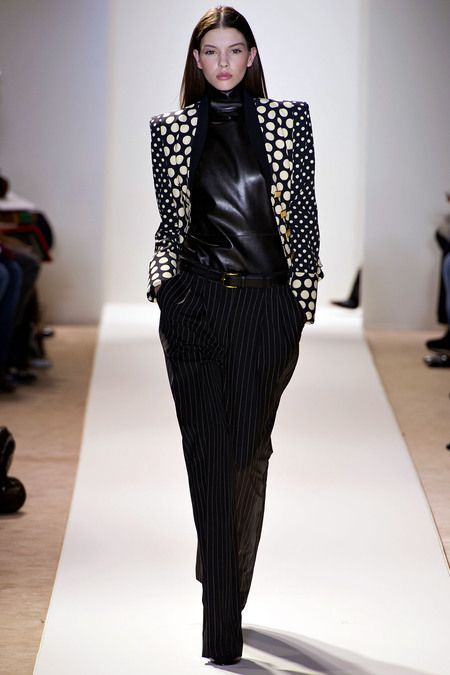 style.com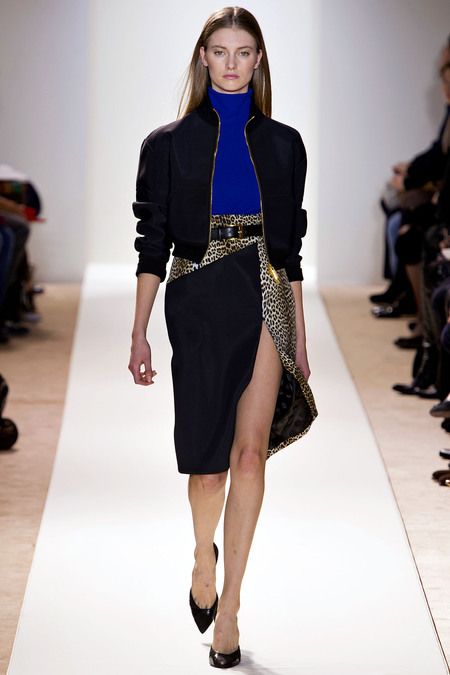 style.com
style.com
style.com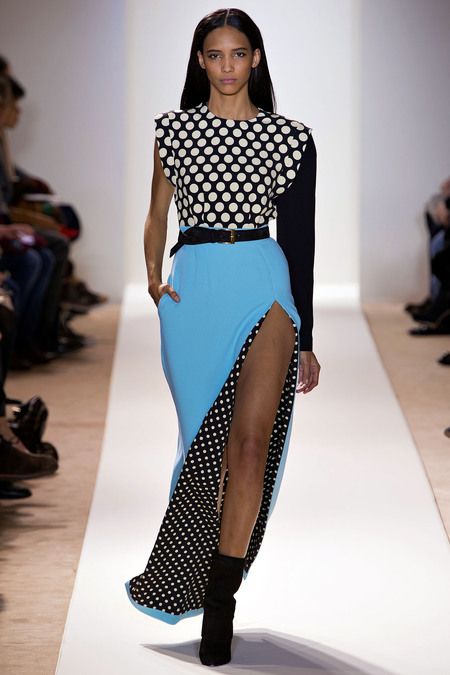 style.com