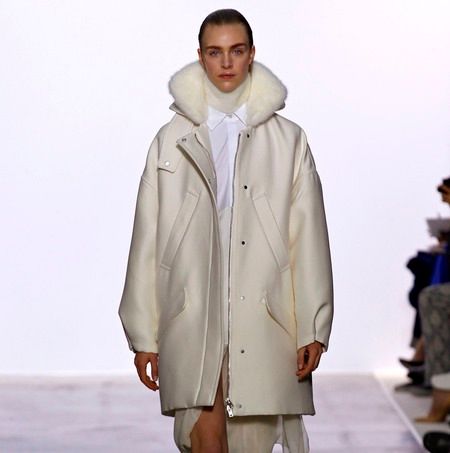 style.com
Giambattista Valli chose three strong colours to feature in his Fall 13 collection, along with the tones and shades in between them. Red, black and white was the said palette, proving that his design skill is showcased beyond a lavish colour range. The pieces were true beauties; all featuring an almost angelic feel to them. The line up begins with a striking cream/white colour scheme, all in the way of fur and layered pantsuits, and lighting up the runway with their angelic glows.
It gradually evolved using off-whites and neutral metallic overcoats, generously enveloping the models in the tweed material. Black took the stage next, in pure staple sophistication. Necklines were a focus whether it be through a large collar to exaggerate, or a deep cut out to amp up the daring factor. Draping and layers were a large aspect of the show, providing extensive detail to the otherwise classic looks.
The last colour was a show stopping fire truck red, captivating the audience. Animal print was also present on stage, in minimal pieces to entire dresses. Textile finishes were sparkling and lustrous, and added to the extravagant nature of the collection. This is a show that will stand out for all of us when we reminisce Paris Fashion Week!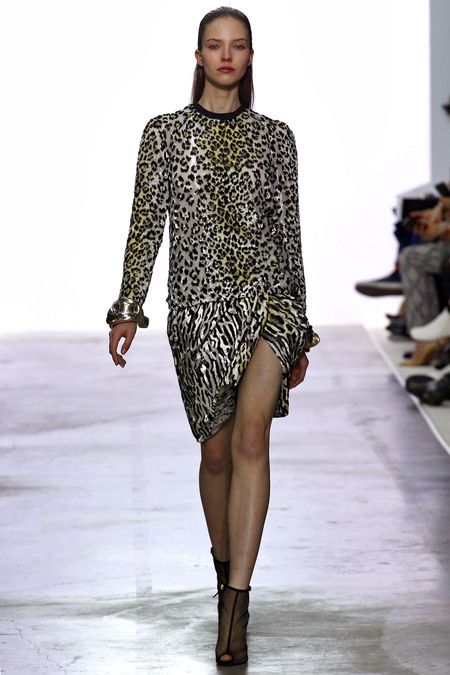 style.com
style.com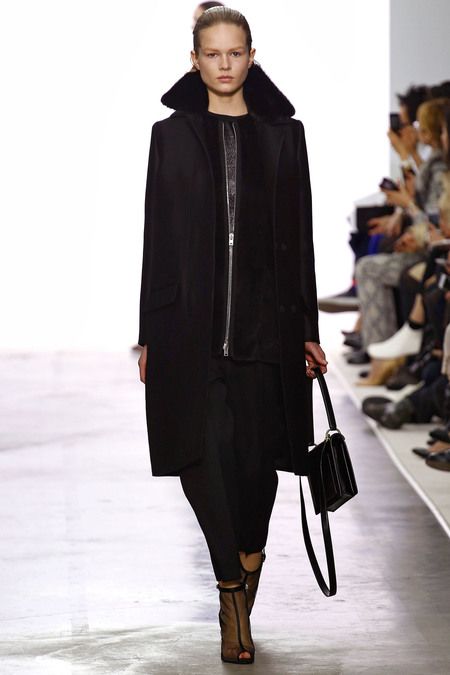 style.com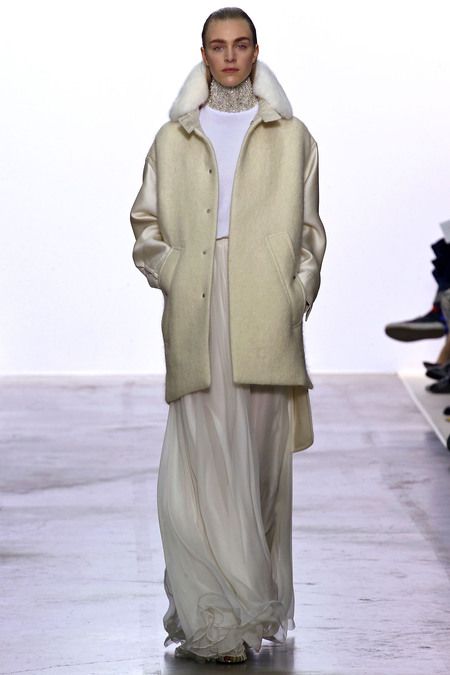 style.com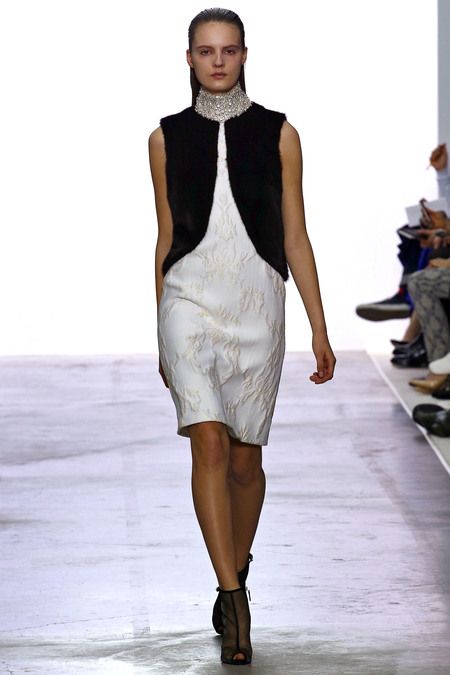 style.com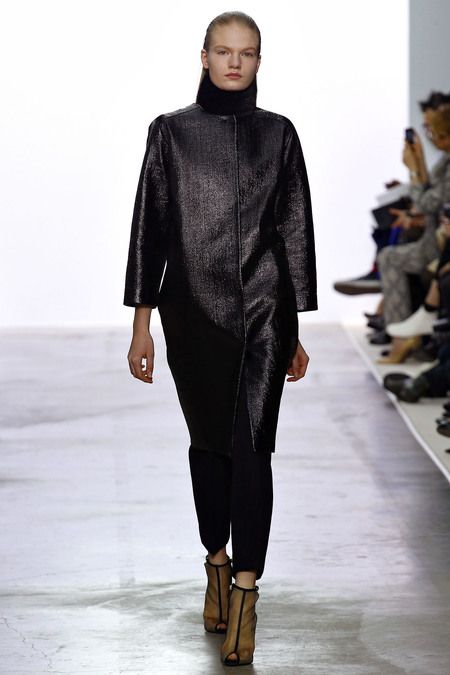 style.com