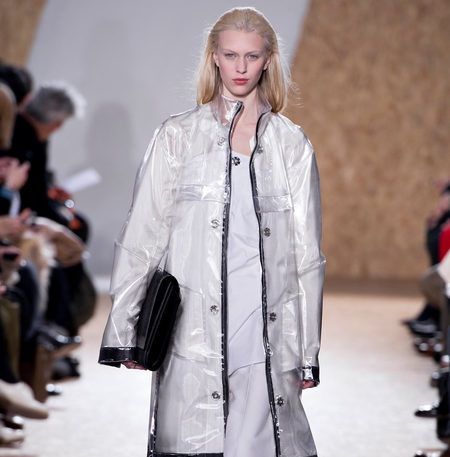 style.com
"The show is a rally."
So stated the Maison Martin Margiela press notes, but they never specified what the rally was for. Like the founding designer who has since left, it remained an enigma.
Structured jackets and shirts started the show off the show, in either yellow or pink dipped sleeves. The graphic prints and flared cuffs gave way the Maison Martin Margiela coolness that we are used to seeing. Knits were also featured in the collection adding softeness to the somewhat constricted pieces, the garments were detailed with velvet, which contributed to the graphic aspect to the show. The show then ended in long graphic printed dresses.
Although a somewhat confusing collection, there wasn't necessarily a theme pinpointed, it was interesting seeing so many prints and textures used in one collection!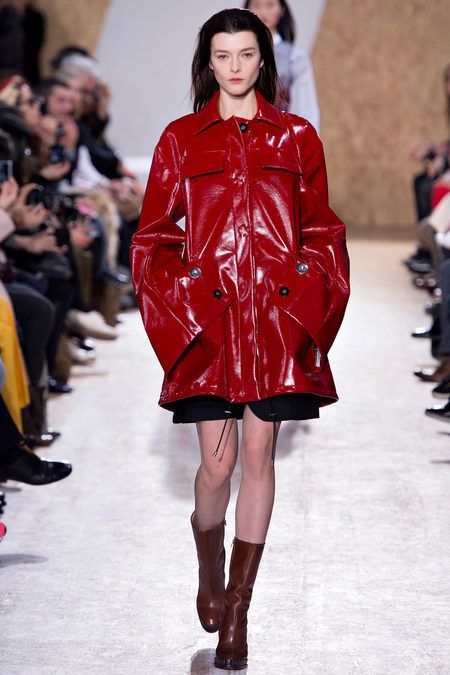 style.com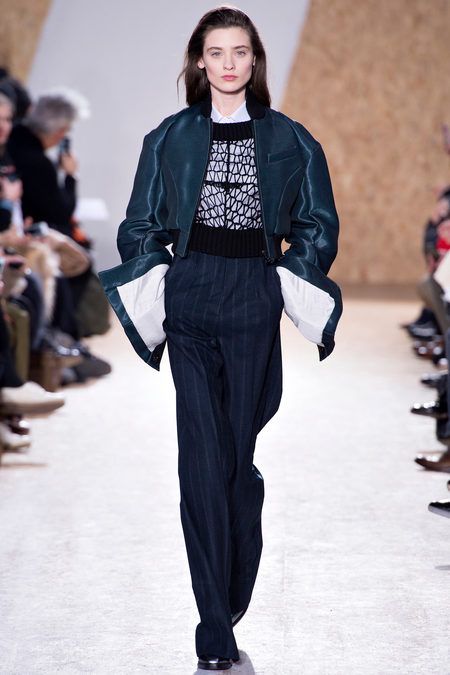 style.com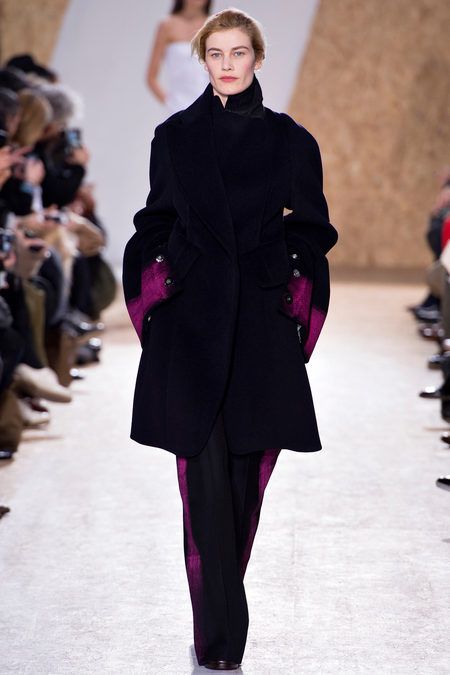 style.com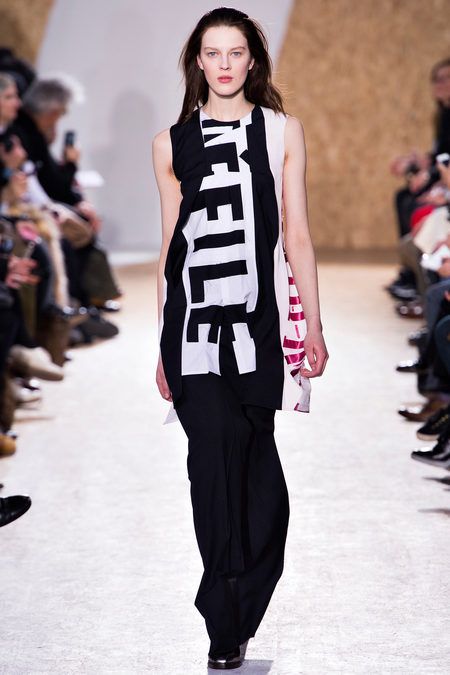 style.com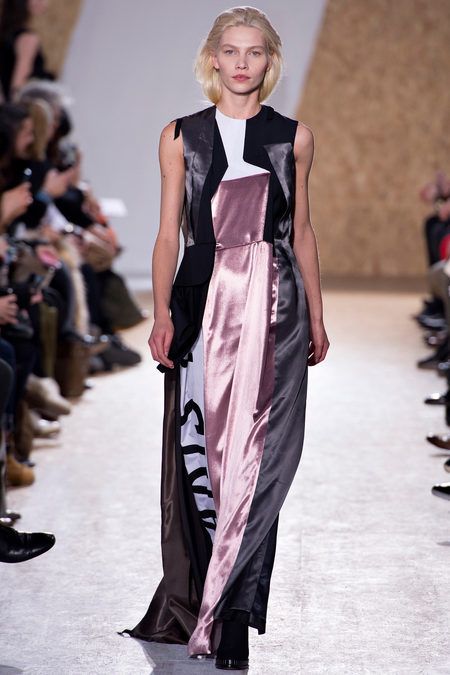 style.com