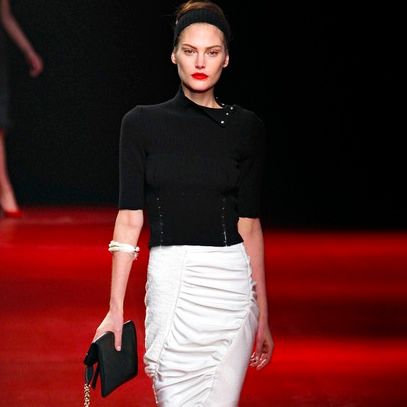 style.com
By: Chelsea Trudel
The beautiful city lights of Paris brought much emphasis and a French beauty to Nina Ricci Paris Fall 2013 Ready-To-Wear show this afternoon. When thinking Paris, I think of sophistication and elegance, and for this particular show, sleek and simplicity defined Ms. Ricci's collection.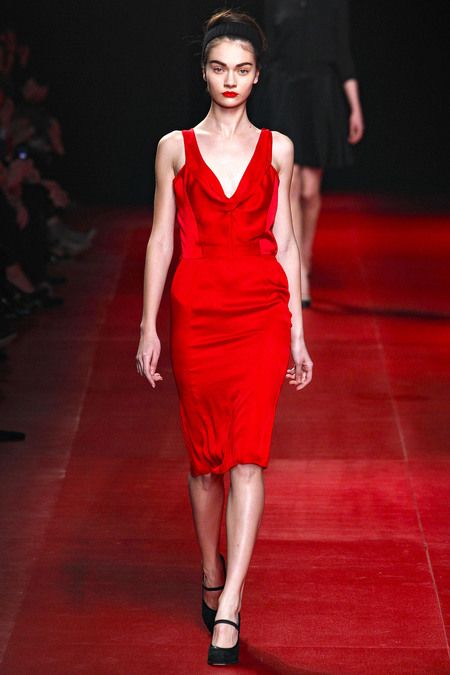 style.com
Each model that walked down the runway brought much confidence and personality to the garments, especially with some of them being only dressed in black and white. Fur was used for both trimmings and as accessories. Yes Ms. Ricci had a white fur accessory that was wrapped around the arm and dressed with the opening piece. Embroidery was also found on many of the pieces that were also matched with the red shoe. However, the shoes weren't the only things that were dressed in red; Parkas, dresses and arm warmers were also part of this sequence of fall warmth.
Nina also encourages the summer to stay with the sleek body suits that appeared on the runway, making the legs the erogenous zone of this collection and saying no to the cold fall weather. Satin, corsets, sweaters tied around the shoulder, and not forgetting about the strapped shoes, really brought French fashion to life.
Nina Ricci designed brings to Paris a collection that represents sophistication and elegance through every garment. Une collection magnifique!
style.com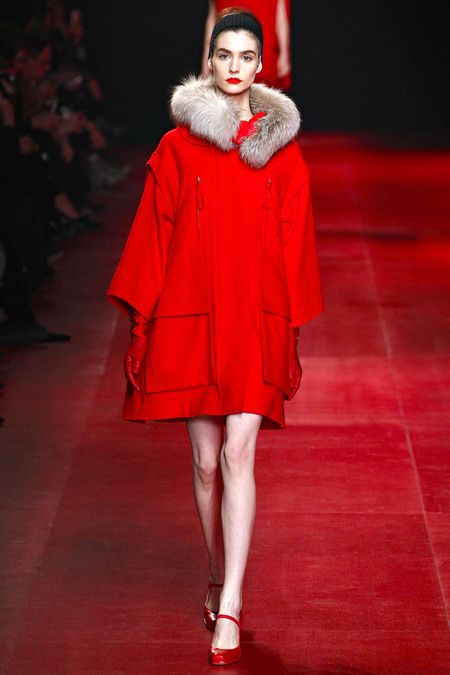 style.com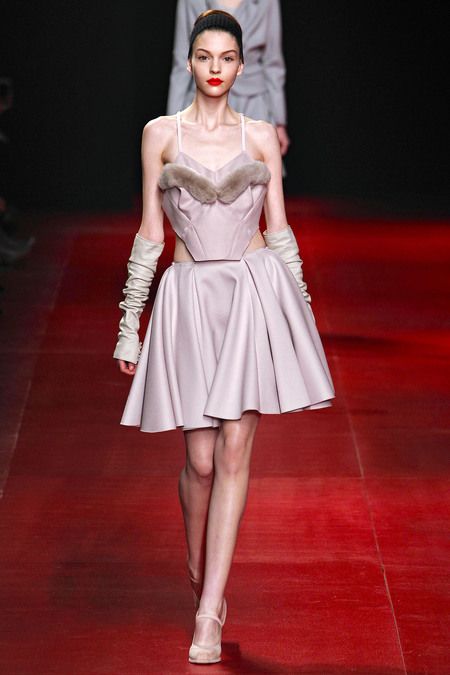 style.com
style.com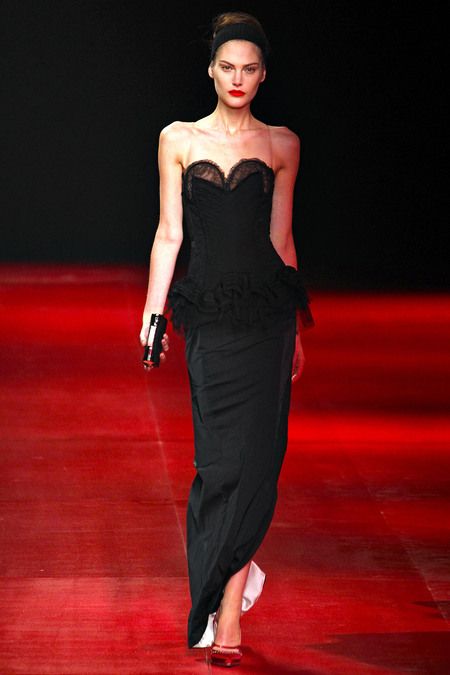 style.com