By: Julia Smith
style.com
With the designers Maria Grazia Chiuri and Pierpaolo Piccioli's wanting to "capture a woman in a private moment" (WWD) they made sure to include long slim silhouettes and feminine accents such as cutouts.
With the showing starting off with cocktail dresses paired with white doily inspired collars, we knew we were in for a feminine treat at the Valentino FW2013 show. The dark dresses contrasted by the white patterns really stood out. Patterns followed, floral of course, to continue and embody the femininity of the collection.
Elegant long garments were then the focus with lace detailing peaking through the long coats. White cashmere coats were next, and then moved on to beige dresses with lace trimming. Lace continued to be a major theme, as well as sheer cutouts, particularly along the arms and across the chest. The silhouettes grew long as did the intricacy of the patterns. The whooping 69 piece show ended with longer garments of the previous shorter ones. Overall, a feminine accent to the otherwise masculine shows that we have been seeing this season.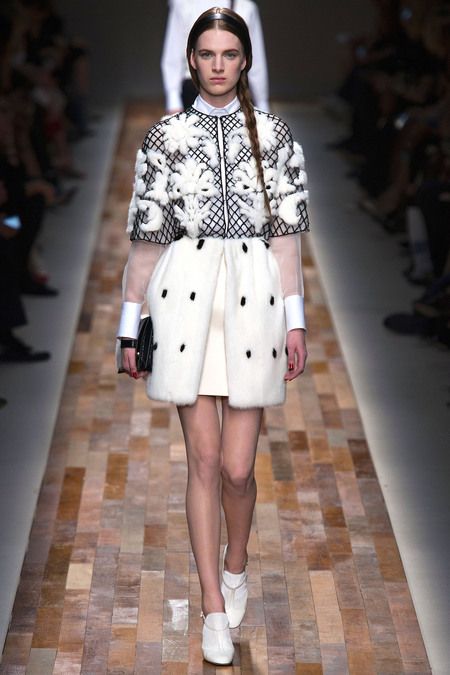 style.com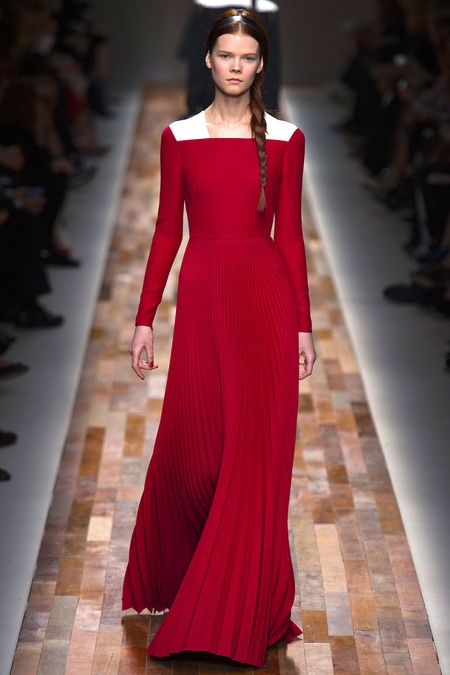 style.com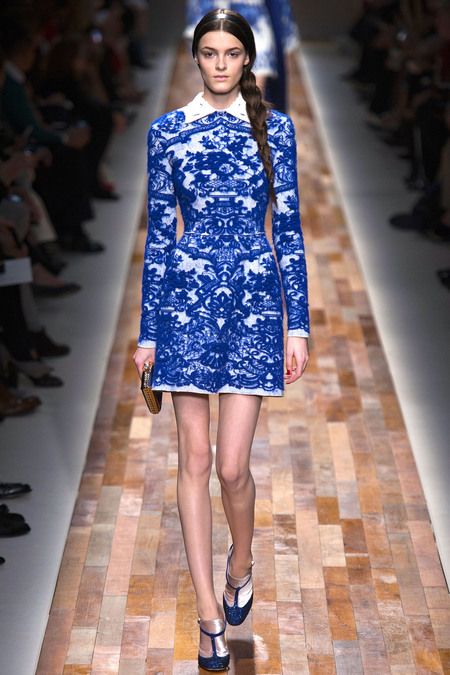 style.com
style.com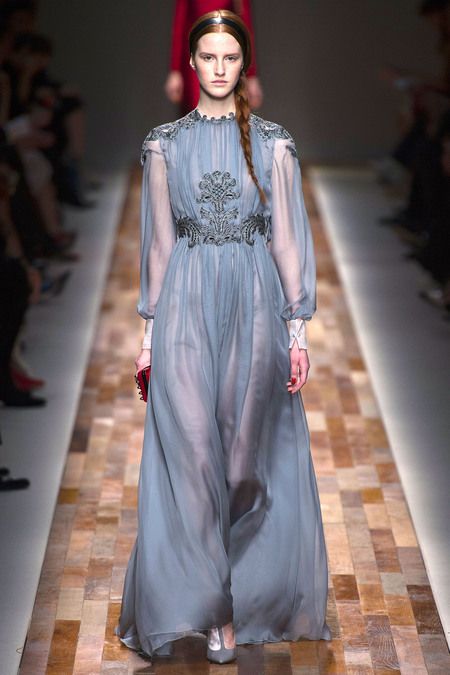 style.com