By: Chelsea Trudel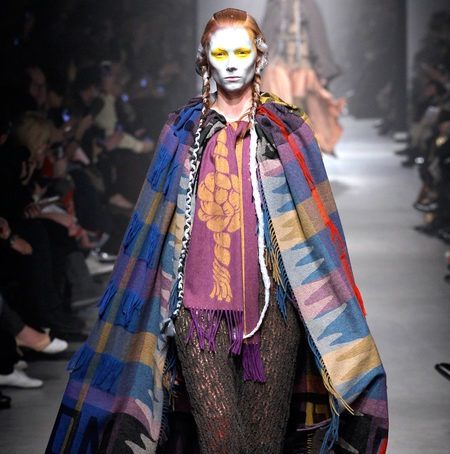 style.com
Vivienne Westwood brings a very interesting appeal to the French runway in showcasing her fall 2013 collection yesterday. Art is the essence of this collection as she was not afraid to express her true colours and creative ideas. Each model displayed a different personality through their look by their hair and makeup which consisted of white faces, blue and yellow eye shadows and plastic braided into the hair. Many detailed patterns and layers that filled the collection with scarves, jackets, capes, and tights.
Shoes were also a huge asset with the details of fur and lace
incorporated into
boots that could go with any outfit. Westwood presents an innovative collection that truly speaks Vivienne from the beginning until the end. Her passion for fashion explodes through original details, exaggerated shoulders and an art of grunge. She shows both sides from form fitting to lose fitting that allows any consumer to shop this collection with various garments that are sure to please your closet.
Lastly, Vivienne Westwood finishes her collection with a very eccentric piece that is worn with much power and confidence. A piece, that could provide much status and supremacy. Another memorable show for Ms. Westwood, who always leaves us feeling innovative!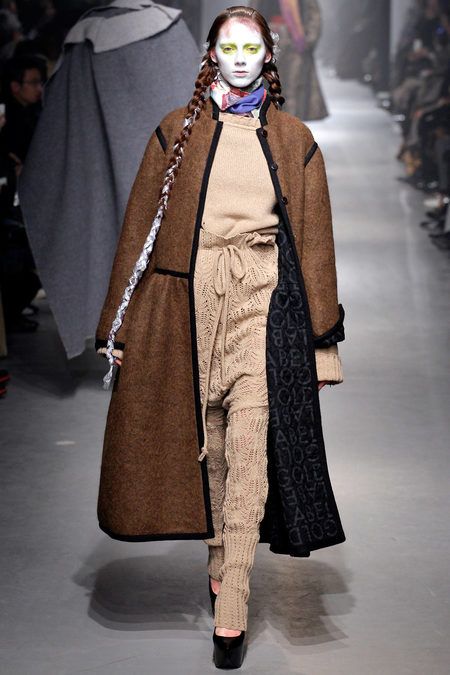 style.com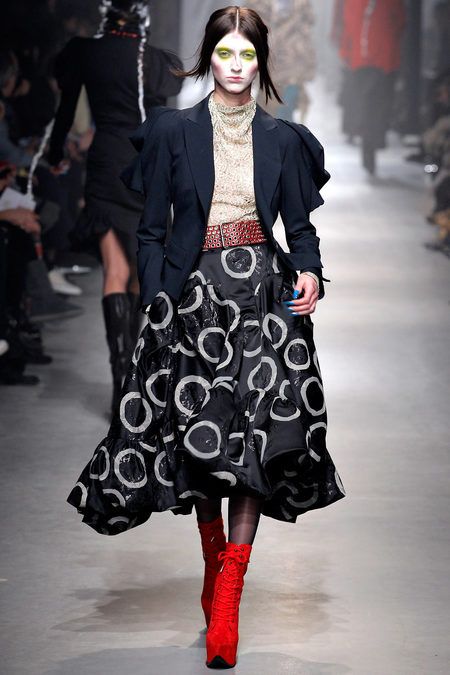 style.com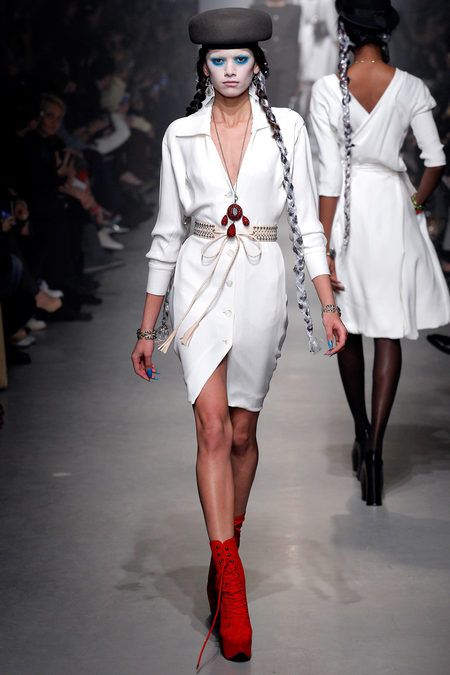 style.com
style.com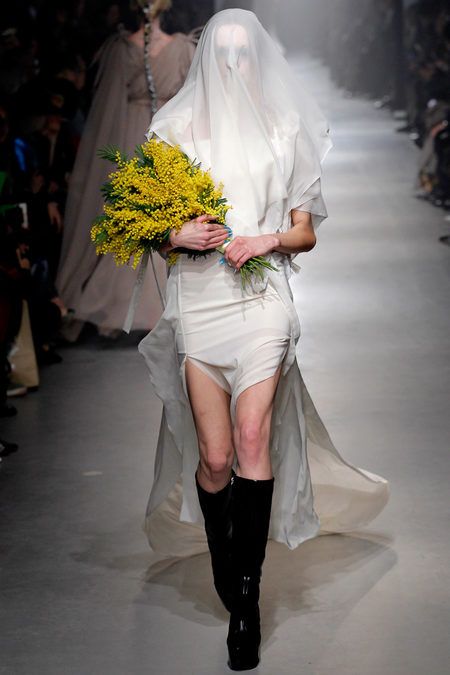 style.com