PHOTO CREDIT: CRAIG AREND
Channel your inner-Woodstock bohemian impulses towards floral headbands and ersatz native headdresses. Coachella may have been last month but it has us feeling like far out street style statements have yet to be left in the desert. From Bonnaroo and North by Northeast all the way to Osheaga in August, festival fashion is on summertime's trendboard.
PHOTO CREDIT: VOGUE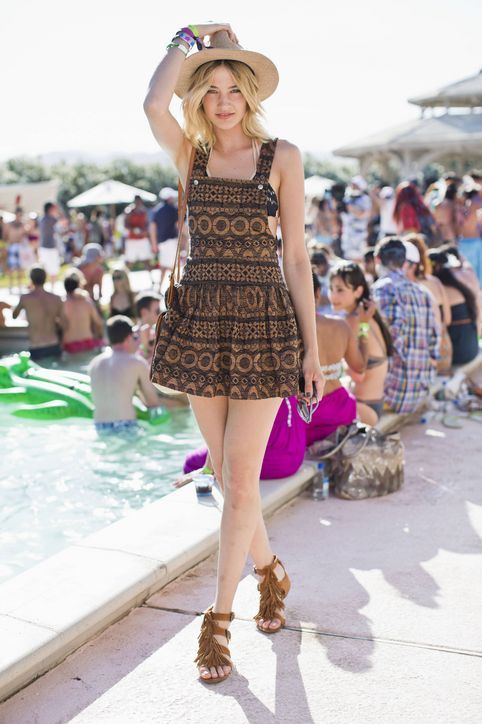 PHOTO CREDIT: GLAMOUR MAGAZINE
Mod and mandala mysticism prints take from a Beatle's Girl inspiration making for a very mini skirted wave of Pattie Boyd looks.
PHOTO CREDIT: DANA RICHARDSON BLEWETT
PHOTO CREDIT: CHI DIEM CHAU
Vintage rock n' rolla tees, faded out
denim, utilitarian buckle ankle boots and long, long locks are the easy styled variations of sunshine punk.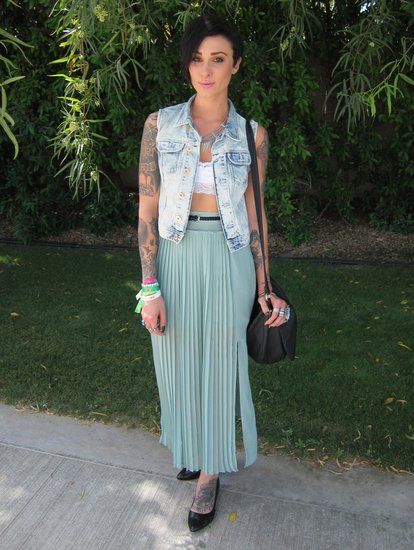 PHOTO CREDIT: CHI DIEM CHAU
PHOTO CREDIT: CHI DIEM CHAU
Soft grunge

sea foam

green tones down on the teals from last summer's coral combination fixation. Sheer chiffon high-low dresses are solid coloured (e

lectric mandarin red is ready-to-rave about) and

self-belted or unstructured, hitting high above the knee in front and at an ankle length low.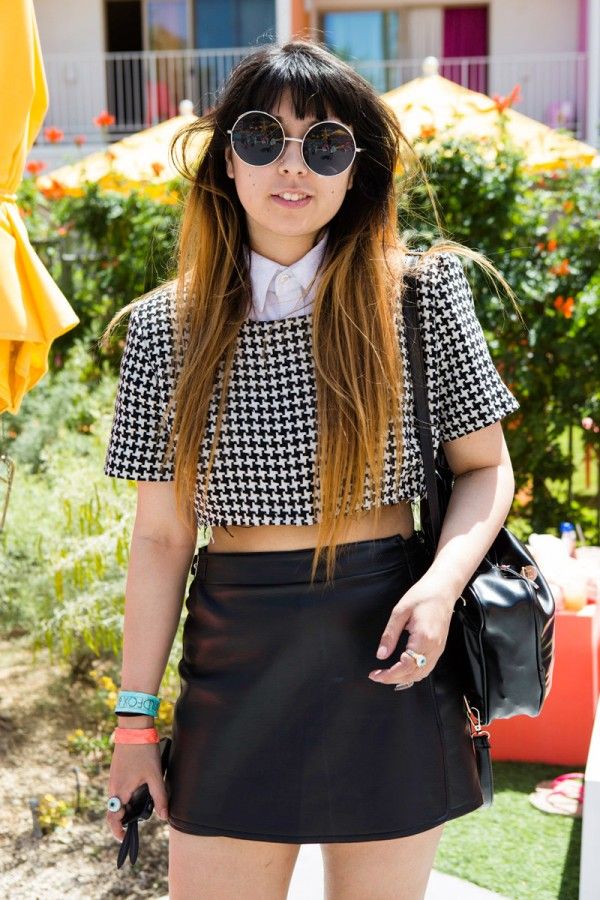 PHOTO CREDIT: PALEY FAIRMAN
PHOTO CREDIT: STYLESNOOPERDAN
For as many minis as there were in Coachella Valley, there were crop tops maintaining their free love bares all proportions and paired with lightweight, heel-catching maxi skirts. A pair of oversized teashade sunglasses (preferably with lots of lens embellishment), some
well picked 90's vintage throwbacks and a flowers in your hair mentality will keep us chasing this look in the dog days between the weekends of indie music that accompany it.
Sources: Fashion Magazine, Harper's Bazaar, POPSUGAR Fashion, Style Snooper Dan, Glamour Magazine, Vogue Blog